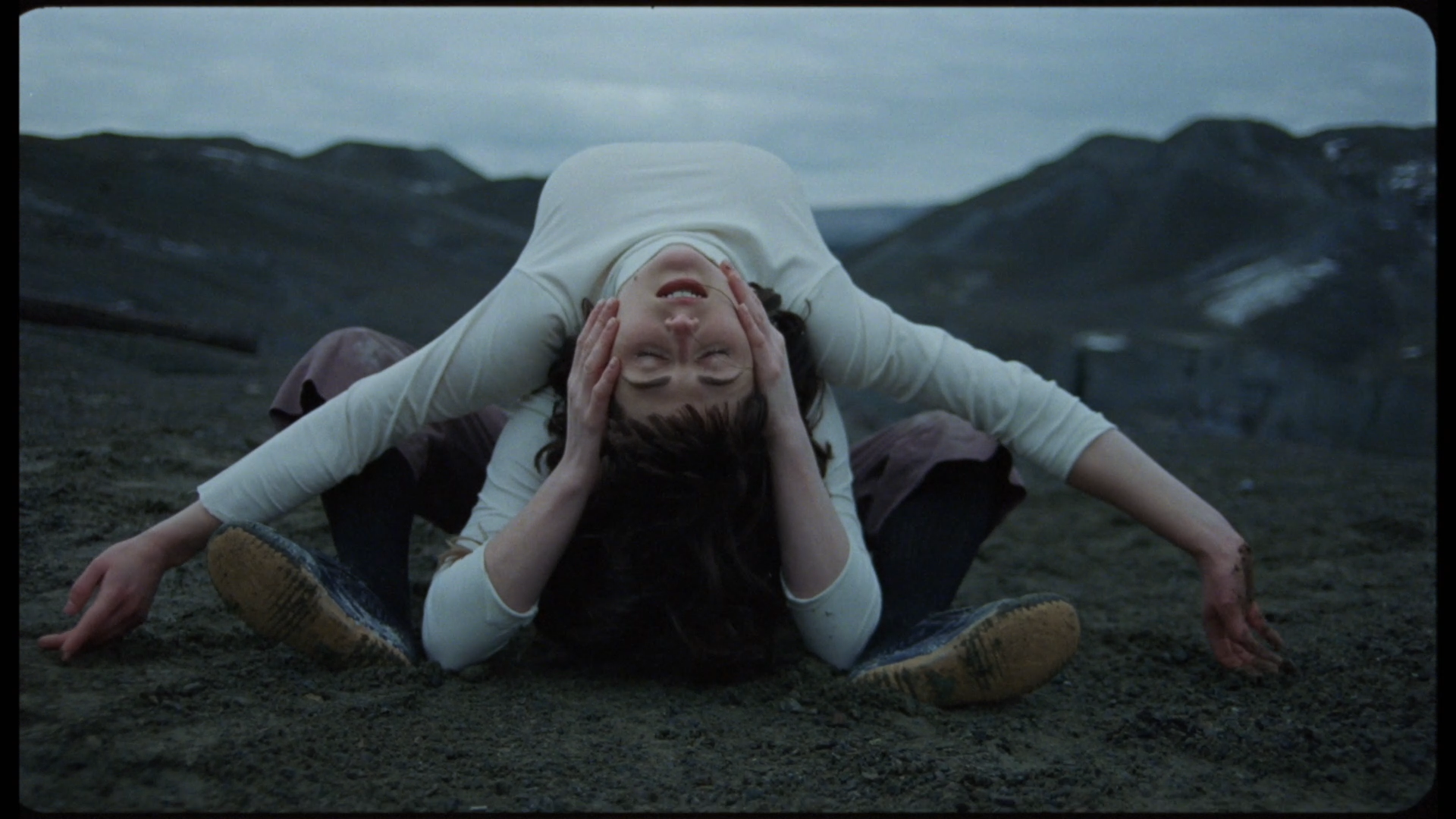 Through films.dance, Jacob Jonas The Company successfully leverages international collaboration, the internet, and technology to create new methodologies for artmaking in a time of extreme social isolation. Every Monday through May 3, a new short dance film will premiere.

Below, meet the Minds Behind the Movement: we sat down (virtually) with Jacob Jonas, Jill Wilson, Joy Isabella Brown, and Steve Hackman to discuss the collaborative process, where they see the arts community moving in the future, and offered up advice to fellow creatives during these unusual times. 
Let's kick it off with when and where you began in the arts in your respective mediums, and how you got here.
Jill: I grew up in Los Angeles and started dancing at a young age before going to school for dance and getting my BFA at the University of the Arts in Philadelphia. I met Jacob and we started dancing together and co-founded Jacob Jonas The Company in 2014 and since then, we have been creating work for the camera and for the stage and recently launched films.dance.
Jacob: Hi, I'm Jacob Jonas, the founder of Jacob Jonas Company and films.dance. We are, similar to what Jill said, a dance company specializing in creating for the camera and for the stage. We have had our company for about seven years now and I am grateful to be a company-in-residence with The Wallis a couple years ago and be Los Angeles-based and creative director of the project, bringing these 15 films to life.
Joy: I'm a performing artist with Jacob Jonas The Company, which was sort of my introduction to the arts. My background is in acrobatics. Through performing with the Company I have come to know dance. I also get to work with the company on content creation and post-production and work as an associate producer on this project.
Steve: I'm a composer/conductor/producer and specialize in bridging the gap between classical and popular music in different verticals including for the concert stage including for musical theater, writing and producing with artists. I met Jacob and the company through working with Kanye West. I am honored to be an associate producer on this project and a composer of three of the scores.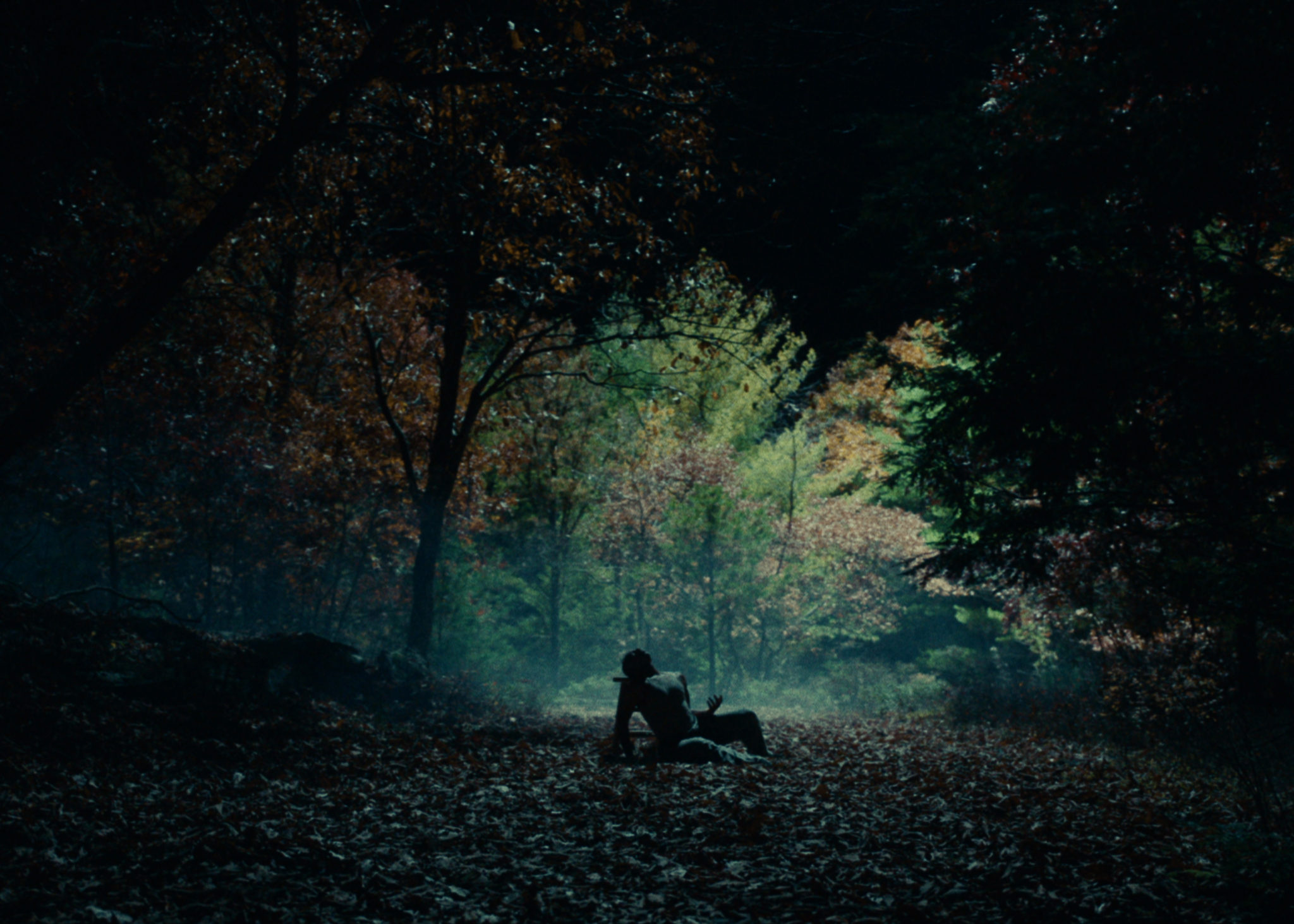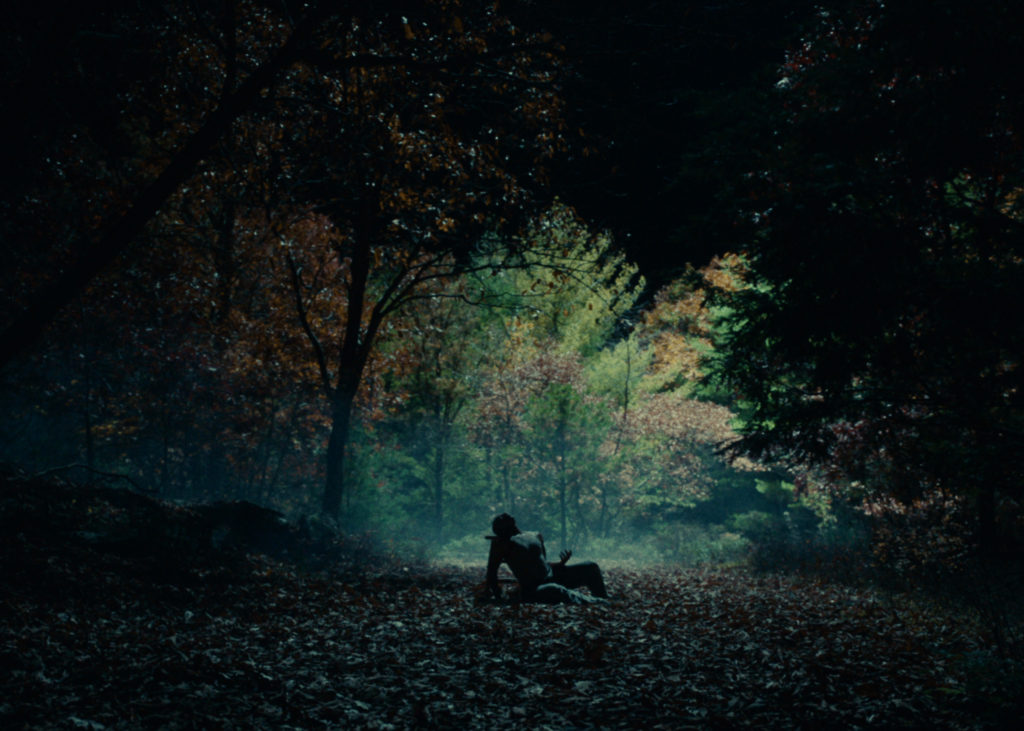 How did everyone come to working on this project?
Joy: I met Jacob through Instagram several years ago and have been working with him ever since, thankfully in close proximity so I was around during the origins of this project.
Jacob: In the beginning of the pandemic we created a few films and saw that we could create the films safely during this time with the COVID restrictions in place. Being a Los Angeles based dance company, different from other companies, we know how to produce for the camera and know not just how to create but how to produce. We wanted to take it upon ourselves to figure out a way to make the arts, and dance specifically as a medium, visible during this time when the curtain was down. We initiated this project to do just that and make it feel global rather than just LA-based or New York-based or just North American, but really make it feel like the whole arts community was going through this together and putting out work. Once the project started to take shape I started to call a few of my friends, so the actual creative team is made up of about 12 people, 8 of which are associate producers, 2 are music-based and 6 are dance-based, and collectively we all pitched ideas for the films and pitched artists that could be involved. As the films were going through post-production process, we collectively gave feedback and notes, so that there was a consistency in quality and in narrative. All of us really worked collectively to make the work. Bringing a diverse group of people together was really important, because everyone really has a different background specifically in movement practices. We have people from ballet, contemporary dance, tricking, street dance, parkour, circus, and also music. Steve specifically has a classical background but also has a lot of knowledge within pop culture. Also, Anibal who has a background in dance also understands the intersection between music and dance. We wanted to pull together a versatile group that could give unique input and criticisms towards the process of making these films come to life.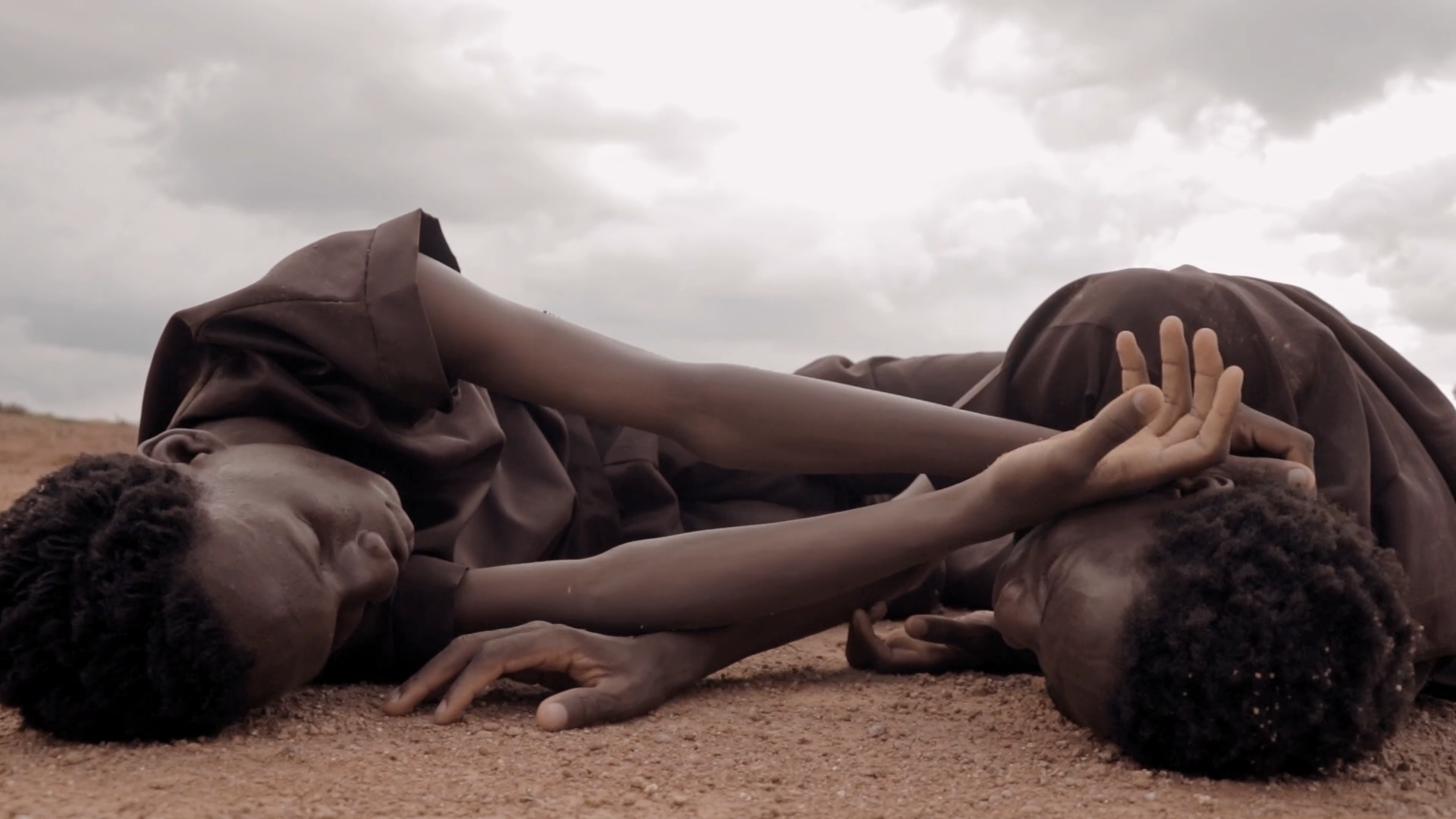 The project is such a great feat of artistic collaboration, so what was the spark behind beginning this project and where did you see it initially going. How has it changed?
Jill: I think, like Jacob said, as a company we had found a way to safely produce films and with the curtain being down, we really wanted to make sure that dance could continue to be accessible and visible and create a community. There is a lot of commonality going on around the world with the pandemic and artists are forced to be creative in new ways. I think we just wanted to touch upon that and bring people together to keep creating.
films.dance has officially premiered, what is it like seeing something you have worked on for months finally be viewed by the world?
Jacob: It's definitely interesting because collectively, this group of associate producers and the theaters we have been partnering with, there have been about 30 or 40 people internally who have seen all of the films. The first time sharing with that group was really exciting, Now, the world seeing it, for me personally, is a little different because I have been watching probably 100 drafts of each film, so I'm kind over what it's like as a first impression and I think it's like that for most of us internally because we spent so much time and energy on it. But yesterday was the first release of the first film Kaduna and seeing the whole dance community, people from all parts of the world, sharing it and the excitement around it, the amount of engagement and the followers, I think there is a really strong vibrancy for the feedback and the exposure of artists that we found and curated. The trust they ensured to us is now being reciprocated into the audiences. It's nice to see the ripple effect of exposure to culture and creativity, especially during this time. Messages like "yo this was super heartwarming" or "super creative," those are the messages that we typically get at a live show. So, to start getting them now feels rejuvenating especially since we haven't had those experiences in a while.
Where does everyone see the arts community moving in the next few months, because this such a social media focused piece, especially since social distancing is in place, where do we see this type of creation moving forward in each of your respective fields?
Steve: In the classical music world orchestras have been forced, and it's honestly about time, to enter the digital age. Because of union contracts and collective bargaining agreements between orchestra, musicians, and management it's been pretty hard over the past fews months and even historically to record, to stream, and to broadcast symphony orchestras. I have this talk with Jacob often because I have this problem when I go play shows with orchestras because people aren't even supposed to use their cell phones. It's amazing to think that we were kind of that behind, but this has forced orchestras to say "ok we can't have audiences in the seats, so we have to reach out to people in a new way" and that's a good shift in thinking in the classical music world. It has been a lot of fun for me to be a part of this project and to just work with Jacob and everybody because I see Jacob Jonas The Company] very much as thought leaders in this way, how to engage people with high quality, beautiful, and virtuosic art, but also have virtuosity in the capturing of media. It has been pretty instructive in that way.
Joy: I think one of the most positive things to come out of the pandemic is actually that the arts community is now seeing how different it is and how important it is to build community online. I think connections are being made that wouldn't have existed otherwise and I think even if "social distancing" goes away or any of the lock downs lift, the arts community will continue to live in this online sphere and continue building bigger communities. I think this film project is at the forefront of that.
Jill: And I also think that through the build up of an online community and just the accessibility of everything now being online that people will now be more intrigued to participate when things are in person and back on the stage again. I hope that people will use this time to realize that the arts are so valuable both online and in person. That there are not just one or the other, it's really having both. So, it's great that arts organizations across all mediums can, like Steve was saying, build up their online presence, but then also realizing that joy and energy you get from being in person is really unlike anything else. I think having both hand in hand is important.
Steve: I got to be there when it was being shot and that was really, really special. To see the incredible dancers and the movement and the kind of passion and the quality and the substance of that, combined with Andy who was shooting it so creatively and he was so invested in it. I think that is one pretty notable element to this project, that everyone put their heart into it. They put the whole of themselves into it. So, to be there that day was pretty special for me. That score is a very personal one for me as well because I put some lyrics in there and I sing a little bit on it. So to put my heart forward there, a little, was nice too.
Jill: We were talking about this recently, the other day, and at that time when we were rehearsing with Rubberlegz who choreographed it, it was one of the first times back being in the process again and it was such a special feeling to be able to work with him and just learn a new movement vocabulary and aesthetic. Taking that and working with Andy to match Andy's vision of the film. It was definitely a very special day and to be back in the creative flow. On the producing side, we had worked to produce several of the films and they were already in action, but since they were being filmed all over the world we weren't there on the sets so we could just plan and help them lead up to it and then just whatever happened on their shoot days is what happened and then we would hear about it after, but we didn't have the experience of actually being there. So, for this it was nice to see the process all the way through. From the planning and then to be in person on set, working, performing, creating towards a common vision was fantastic.
Joy: To tag off that, I think I can speak for all the dancers when I say that being in a creative process during the pandemic was such a blessing. It was kind of the most intense process to dive into after a couple weeks of uncertainty and everyone being inside, and not really moving too much. It was so fun to work under Rubberlegz, his process was so meticulous and even seeing Andy come in and have very similar qualities on the other side with a camera, the whole thing was just creatively so unique to be a part of. It's awesome to be able to produce and see the creation of all the elements come together with everyone else and also get to experience this process from the side of a dancer was really special.
Jacob: It was nice because we are an LA based company and everything about this film was Los Angeles based. We shot it at Griffith Park. All the artists that authored work to contribute were all based in LA, and made it in LA. So, just geographically there is something really special. It was one of the only films in the series that wasn't choreographed virtually. We made it in a garage in LA so I think that touch on the geography was really special as well.
In Same Sky you can hear the melding of electronic and natural sounds with voice, what was inspiration for this?
Steve: I had seen some of rehearsal and we had conversations about what the tone of the music would be. Between seeing that first rehearsal, I met with Jacob, Rubberlegz, and I just sat down and we talked through what was in Rubberlegz's mind. From there I went off of that. The movement that I saw, the feeling that I got from the movement and choreography and that collective conversation about what the general tone would be. I remember there was the idea of these random and sporadic piano moments that would sometimes be affected and reversed and you see that in there. Not sure if we talked about the voice but i was just inspired to do that and sent it over and hoped everyone liked it and it worked.
films.dance has had all of you wearing multiple hats and performing multiple roles. What has it been like?
Jacob: I like being surrounded where the environment is like that. I think that was one of the things working with Kanye that was really interesting. Everyone in the room was always on their toes all the time and a lot of people wore different hats. I think generally in the growth of our company in the past few years, it's been nice to learn a lot of different realms and it's exciting because everyone feels invested in the project. Everyone has a collective voice that contributes. There is no sense of hierarchy. I think oftentimes in the arts specifically it's "this person has this role, and this person has that role" and I think the collective and collaborative conversation really allows every voice to be listened to in the interest of making the best product.
Jill: The wearing of multiple hats only helps improve the other aspects. My knowledge of being a dancer really helps me be a better producer. I can think of what dancers need and what it can be like working in a creative process.
Joy: I honestly don't think a project like this would have been able to have been pulled off if the team had not been so multitalented. I think the wearing of multiple hats is probably the reason why it succeeded as much as it did. I think the perspective of a dancer gives you more compassion when you're in the producer role working on a dance film. Even understanding aesthetic from the film side lends to how you dance and how you perform on camera. I think it all ties in to each other, it very much feeds each other and I think that's why it's such a strong team of producers.
Jacob: Joy was also an editor on two of the films. I think that was nice in the collective energy of the filmmakers and the associate producers. Yes, we are all dancers and choreographers, but everyone understands the meaning of film, everybody understands what it's like to give feedback and take criticism. I think also everyone is an independent business person. Separate from being an artist, they all run and operate their own businesses and so that sense of professionalism of writing emails and dealing with other artists and clients was really helpful from setting the bar of how we wanted to operate. Sometimes there's a lack of that within the arts sector, so it's been nice to kind of set the bar from a production standpoint in that capacity.
Steve: There are a lot of multitalented people and that's why it worked. Everyone is used to wearing different hats and everyone has their own enterprises. They are used to having a cohesive mission that a guiding direction, that they follow with all their work. It was really special to come together and witness that vision of Jacob, the Company, and Jill and the producers.
Rapid Fire Q's:
Favorite song that has gotten you through quarantine:
Jacob: I've been vibing with Mariachi music recently
Jill: "Hot Tears" by Leif Vollebekk
Joy: "I Need a Forest Fire" by James Blake and Bon Iver
Steve: "Say Something" by Kylie Minogue
Person living or dead you would love to collaborate with:
Jacob: Sean Penn
Jill: Anne Teresa De Keersmaeker
Joy: Jon Bellion
Steve: James Blake and Bon Iver
First place you would like to travel to once travel bands lifts:
Jacob: New York City or Shanghai
Jill: Kaduna, Nigeria
Joy: Paris, France
Steve: Home to see my parents in Chicago
What is some advice you would give to young creatives during this uncertain time:
Steve: Take advantage of the time and don't stop creating. You are going to look back and you're going to wonder what you did during this time. It is a difficult and awful time, but is also a free time, so all those projects you said you wanted to do, if you aren't getting them done now then you need to rethink what you are doing.
Jill: Surround yourself with really positive and creative people.
Joy: Create through the uncertainty. It will keep your mind at peace, and you will come out the other end better for it.

Jacob: Keep building a portfolio. I think that is the most important thing I tell people to do. Too many people talk about the projects they want to do and the medium they are existing in and sometimes it is best to let the work speak for itself. Make as much work as you can and let the work speak for itself.
Interview conducted by Hannah Burnett and edited by Chandra Jackson.