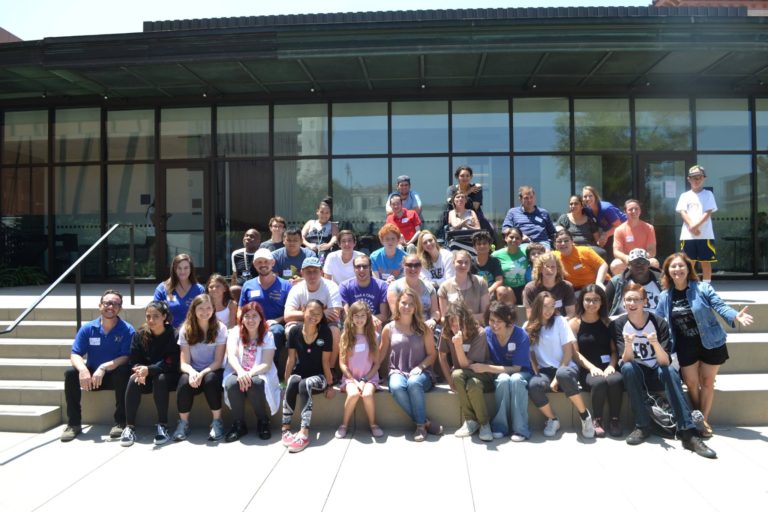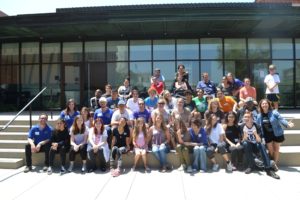 On the closing day of our recent week-long musical theater camp with The Miracle Project, we asked participants and volunteers to share brief reflections of their experiences at The Wallis. Here are some of their responses.
Yasmine Jebeli
"I feel so honored to have had the opportunity to work with The Miracle Project. I made so many new friends and realized the impact that compassion, friendship, and trust can have on our lives. Although rehearsals sometimes proved to be challenging, as they are in any production, the outstanding progress we had made by the end of camp was extremely rewarding. When we remove the limits and stereotypes we often place on our friends with special needs, we can truly see their potential, dedication, and talent shine through. The Miracle Project has completely changed my outlook on life, and it is empowering to have a proven example that nothing can stop you from following your dreams if you are determined and have a little support from a friend."
Thank you so much for letting me take part in the positive, safe space that is the Miracle Project this week.
Anna Polin
The Miracle Project Camp at The Wallis was a fantastic experience. We acted, sang, danced, drew, and most importantly worked together and formed friendships. There were so many great things about this camp I don't know where to begin! When I arrived to the camp I was really nervous. I thought I was going to be the youngest and I wasn't used to being around kids with Autism or disabilities and didn't really know what to except. But, within seconds my nervous feelings were erased because I made a friend, then another, and ANOTHER! There's a common phrase that people share, saying stuff like "this is my BEST friend" but in this camp you don't have a best friend because EVERYBODY is your friend.
Next, the teachers are extraordinary, their mixture of kindness and intelligence amazed me. They were so nice and helpful and if you needed help they would be there within a moment, and best of all they included our thoughts. For example, after every hour or so we would get a 5 minute break and one student asked if we could have a longer break for about ten minutes. Instead of saying "No, this is how it's always been and this is how it's going to stay," my teacher said let's take a vote. The ten minutes vote overruled the five minutes one and so we had a ten minute break for the rest of camp. This just shows how well the teachers listened and communicated with their pupils. My favorite part of the camp was probably acting because it was so much fun. For one thing, it was a great way to get to know and with it allowed our imaginations to grow. We worked on improv, imagining, acting skills, and more! This program really made my heart expand. Just seeing the teamwork and friendships happening along the week just makes me so happy. Every time I remember this camp I can't help but smile!
Jaspreet Dosanjh
The participants in The Miracle Project had the most honest and beautiful energy and were so compassionate and really just wanted to be heard and believed in, treated fairly and loved…think it's what society is forgetting to do with just each other… so it has been so wonderful for me to be around them.. as they have given me all of that.
They allowed me to experience a world filled with true empathy, which they feel deeply – we just have to pay attention.. I saw people being considerate to each other's needs… and learning how to communicate their own – in just a few days…. it was exhilarating and humbling all in one go.
I feel that everyone should spend time working / playing with these incredible human beings, as we all could learn so many lessons from them…. I went to volunteer and give back to the community… but instead they gave me much more… and I left learning to look at people and the world, by not just using my eyes… but instead my heart.
– Thank you!