The 2019/20 season was unlike any other for GRoW @ The Wallis. While we began September with the usual excitement and anticipation that greets every season, we had no way to know a pandemic was brewing that would cause us to shutter our stages in March. Below we are pleased to share highlights of our work during this historic period.
During the school year The Wallis presented (6) student matinee performances to (2163) students from (37) schools and (3) home school networks. Sadly, (6) pending matinees had to be cancelled when our stages went dark.
In addition to our student matinees, we also think it important for students to attend shows with an adult audience. In the fall we offered students from two schools (Ánimo Inglewood Charter High School and Flintridge Sacred Heart) the opportunity to have a discussion with playwright Jonathan Shapiro and attend an evening public performance of Sisters in Law. That show portrayed the relationship between Supreme Court Justices Sandra Day O'Connor and Ruth Bader Ginsburg. In the Spring we welcomed students from two schools (Animo Inglewood Charter High School and Beverly Hills High School) the opportunity to meet members from our artistic department and attend an evening performance of Frankenstein.
The Wallis joined with Invertigo Dance Theater to offer weekly Dancing Through Parkinson's classes, with (3-10) participants each week. The program provides a chance for participants to experience joy, engage in physical movement, and find a sense of community with their fellow dancers. During the pandemic Invertigo has been able to continue this vital program online.
The Wallis is proud to provide an artistic home for The Miracle Project, an innovative program that helps young people with autism and their neurotypical peers come together to build social skills, performance skills, and a sense of community. Throughout this 2019/20 year, we offered (6) different weekly classes. When the pandemic hit, participants were in the middle or rehearsals for an original musical planned for our Lovelace Studio Theater. The Miracle Project team did a great job moving the rehearsals and all the other classes online. With a spirit that "the show must go on," everyone rallied to record their individual parts from home. Faculty member Justin Anthony Long did an amazing job as editor, weaving each piece into a beautiful whole.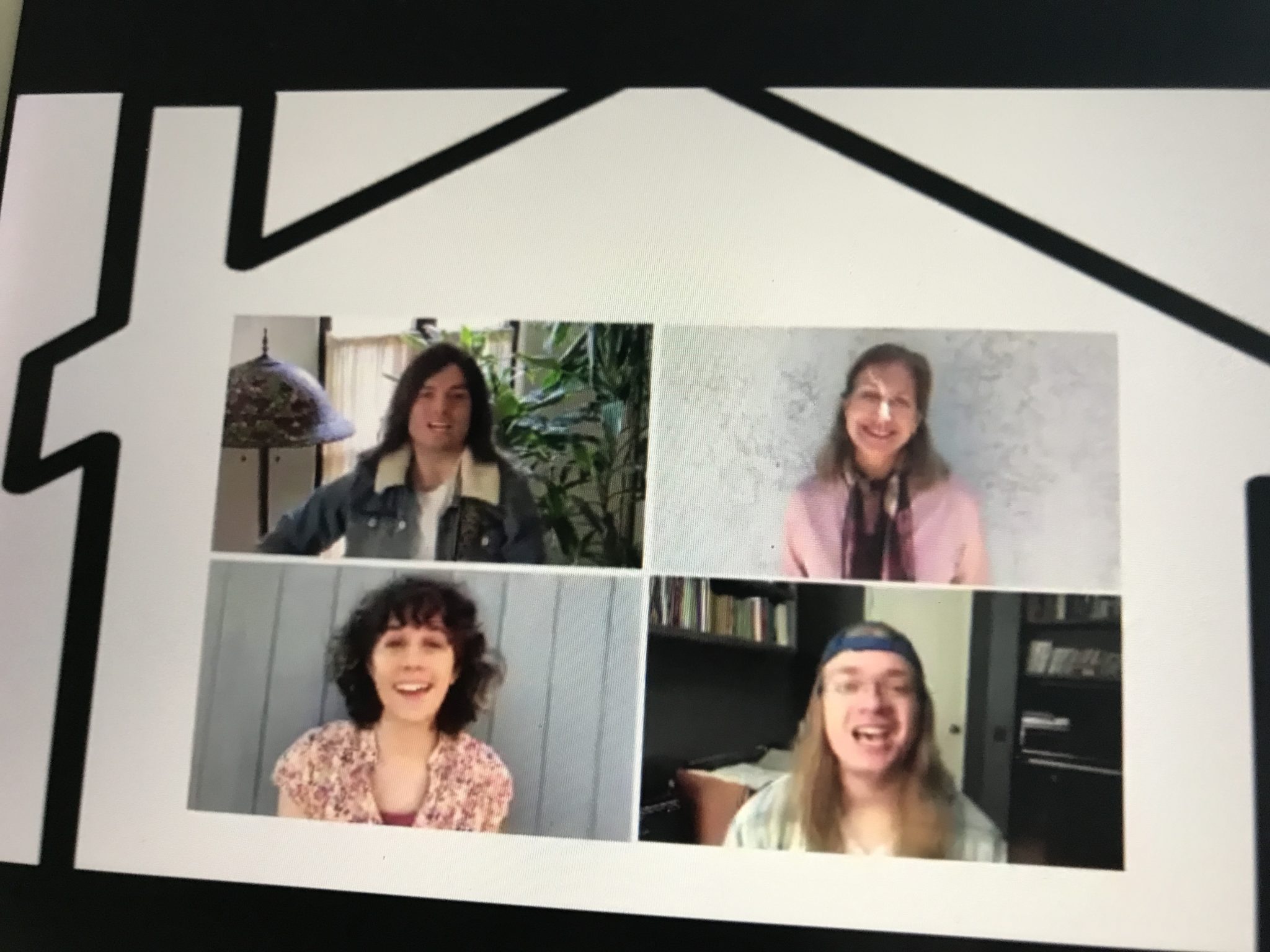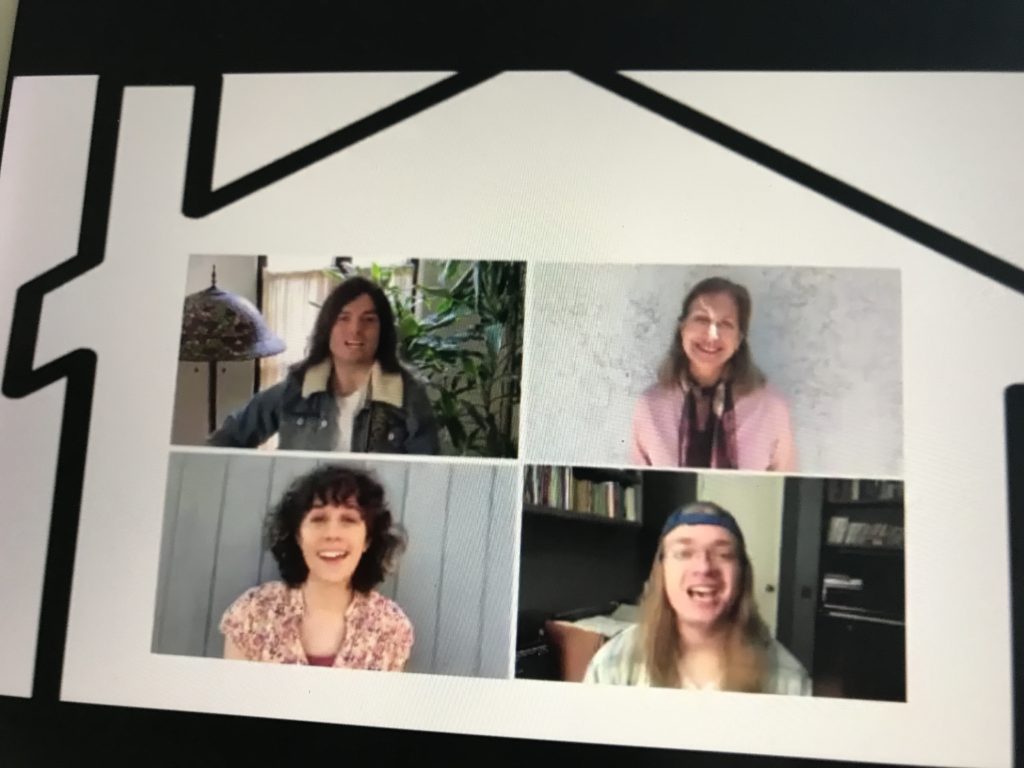 Since we could not host the usual summer musical theater camp programs with The Miracle Project, we were able to arrange special visits with professional artists. These visits continued with the "Triple Threat" classes.
Our Community Partners program provided (452) free tickets for constituents of other nonprofit groups to see shows at The Wallis throughout our season.
People served by the following (23) agencies attended shows during the 2019/20 season:
•Advot Project
•Academy Project
•Beverly Hills Active Adults
•Beverly Hills Senior Housing
•Claude Pepper Senior Center
•Crystal Stairs
•Gabriella Foundation
•Harmony Project
•Homeschool Theater Lab
•Hope Street Family Center
•Jewish Brothers Big Sisters
•Menorah Housing
•Mutual Amputee Aid Foundation
•Neighborhood Music School
•NOHO Senior Arts Colony
•Nurture and Nature
•NY Film Academy
•Operation Mend
•Pablove Shutterbugs
•Stop Senior Scams Acting Program
•Urban Possibilities
•West Hollywood Community Housing Corporation
Stage Raw and GRoW @ The Wallis joined forces to offer mentorships to young arts journalists. The program engages professional journalists on the Stage Raw and Wallis' education staff to mentor young journalists through the process of covering local arts events. After collaborative work between the mentor and mentee on a given assignment, the mentee's articles and reviews are posted on Stage Raw and The Wallis website. Both the mentors and mentees are paid for their work. This season (8) participants covered reviews as well as feature articles and artist interviews. The mentees also attended writing workshops and had access to the diverse mix of artists scheduled to perform at The Wallis.
On September 10, 2019 GRoW joined with the nonprofit Dance and Dialogue to welcome dance students from Beverly Hills High School and CHAMPS Charter High School. The day included facilitated discussions to foster new relationships and understandings and special dance master classes with dance artists Valerie Pettiford and Pat Taylor.
GRoW joined with local Congressman Ted Lieu to host the 30th Congressional District Art Competition March 7, 2020. A panel of expert judges selected student work for special recognition, including cash scholarships and the chance to have their work shown at the Capitol in Washington, DC.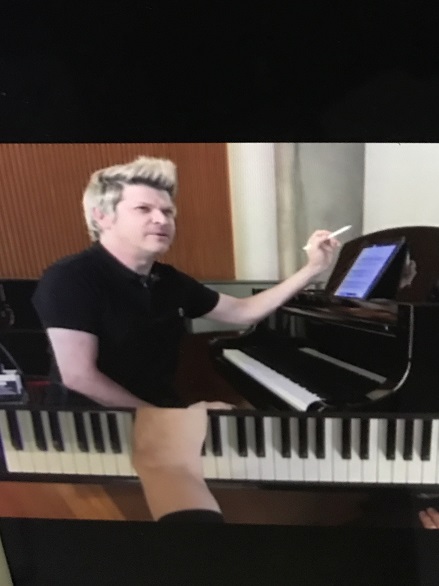 On April 17, 2020 we hosted an online piano master class with Ory Shihor. He worked with three high school musicians to deepen their understanding of their pieces while an audience of Wallis supporters enjoyed the performances and musical insights.
The Wallis Studio Ensemble is an opportunity for early career actors to be part of an artistic community and create bold and provocative work in the theater. From February 20 – March 1, 2020 the company performed an original physical theater piece called "Lucid" at the Hudson Theater in Hollywood. When The Wallis stages went dark in March due to the pandemic, the Studio Ensemble decided to mount an ambitious eight episode online series called "Fairyland Foibles," a fun re-imagining of classical fairy tales. The series ran through the summer and offered audiences an opportunity to vote after each episode to determine the fate of certain characters in the next episode.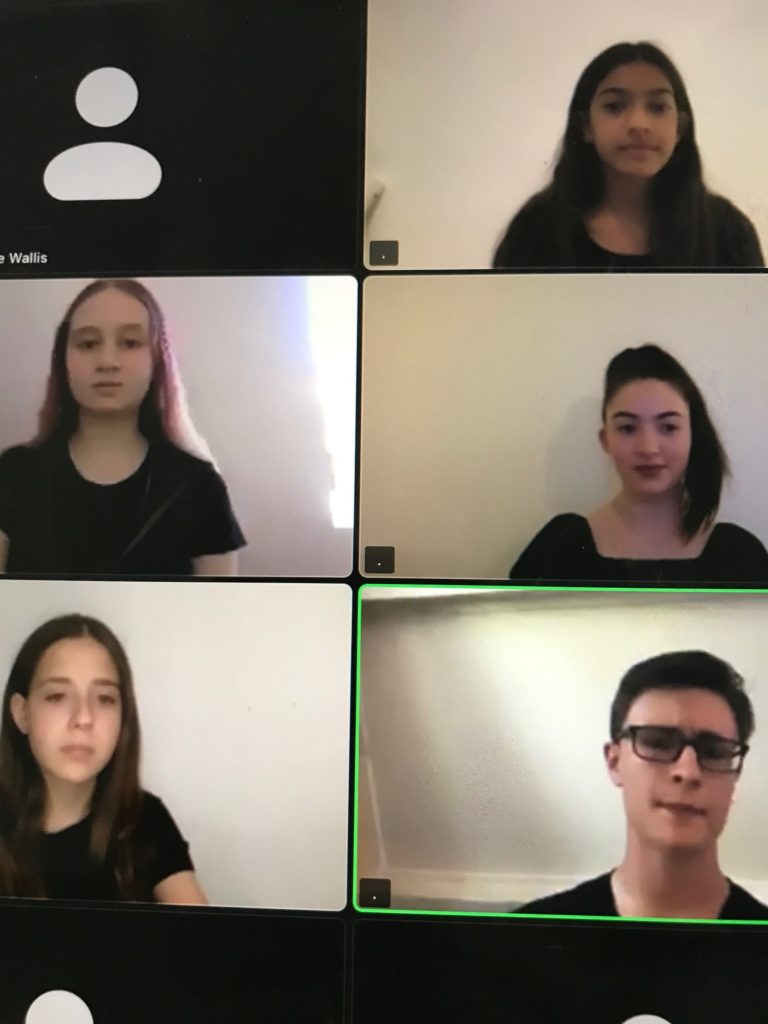 The Wallis joined with the Los Angeles Museum of the Holocaust to virtually present the "Voices of History" program on August 17, 2020. (15) teens interviewed two survivors of the Holocaust and worked with theater director Debra Pasquerette and program director Lisa Weissman to create brief theater pieces about their dramatic personal stories. The virtual performance featured the students performing two short theater pieces about the survivors that they interviewed.
Thanks to wonderful support from the National Guild for Community Arts Education and their partner organization Lifetime Arts, GRoW has expanded programs for adults 55 and older. Debra Pasquerette, Wallis Manager of Community Engagement, has designed and is teaching these new offerings. This is part of our commitment to addressing unmet needs in the community.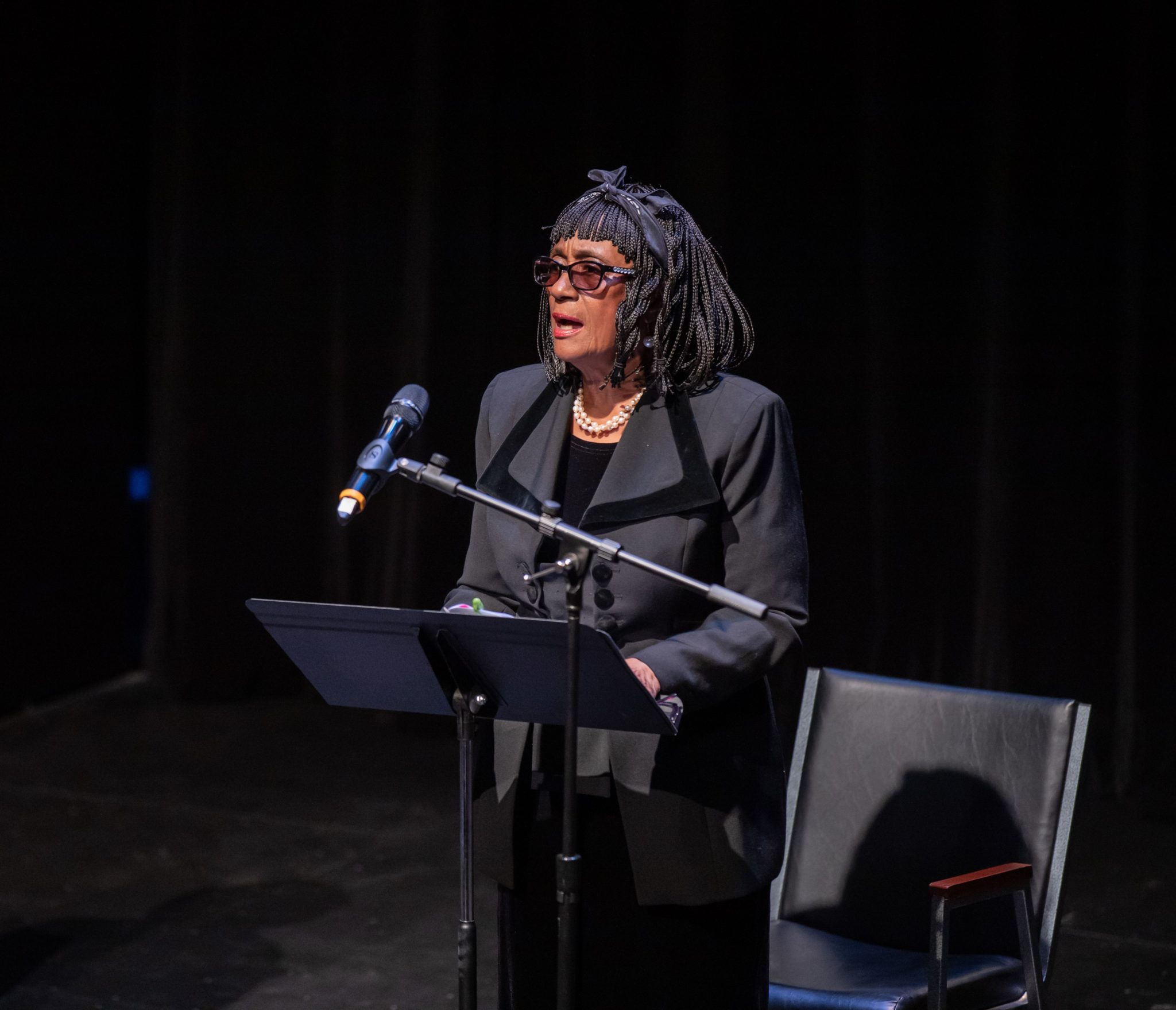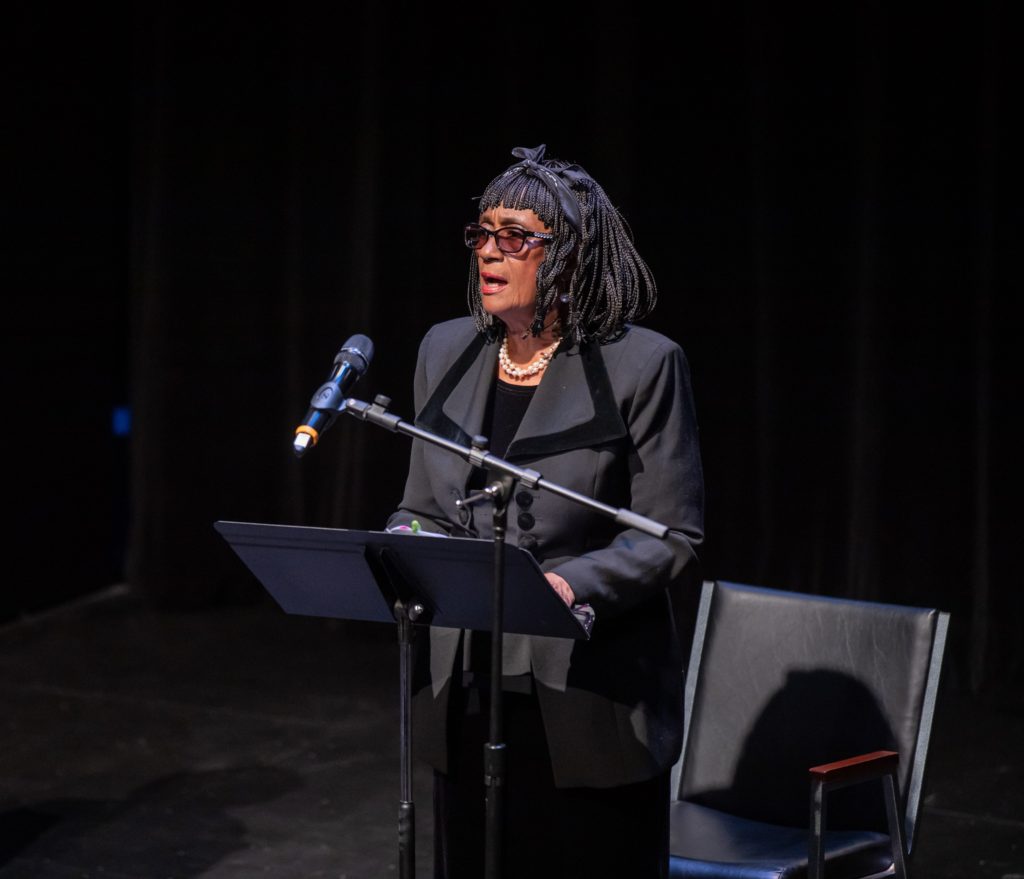 In Fall 2019 two Staged Stories classes were piloted with a total of (17) students. These participants performed their personal stories in the Lovelace Studio Theater on October 16, 2019. In Spring 2020 another two
Staged Stories classes were held with a total of (22) students, these classes began at The Wallis and continued online through early June. And in Summer 2020 two virtual Staged Stories classes were held with a total of (25) students and two Beyond Words classes were launched with a total of (23) students, culminating with virtual performance of all classes via webinar.