By Gail Gordon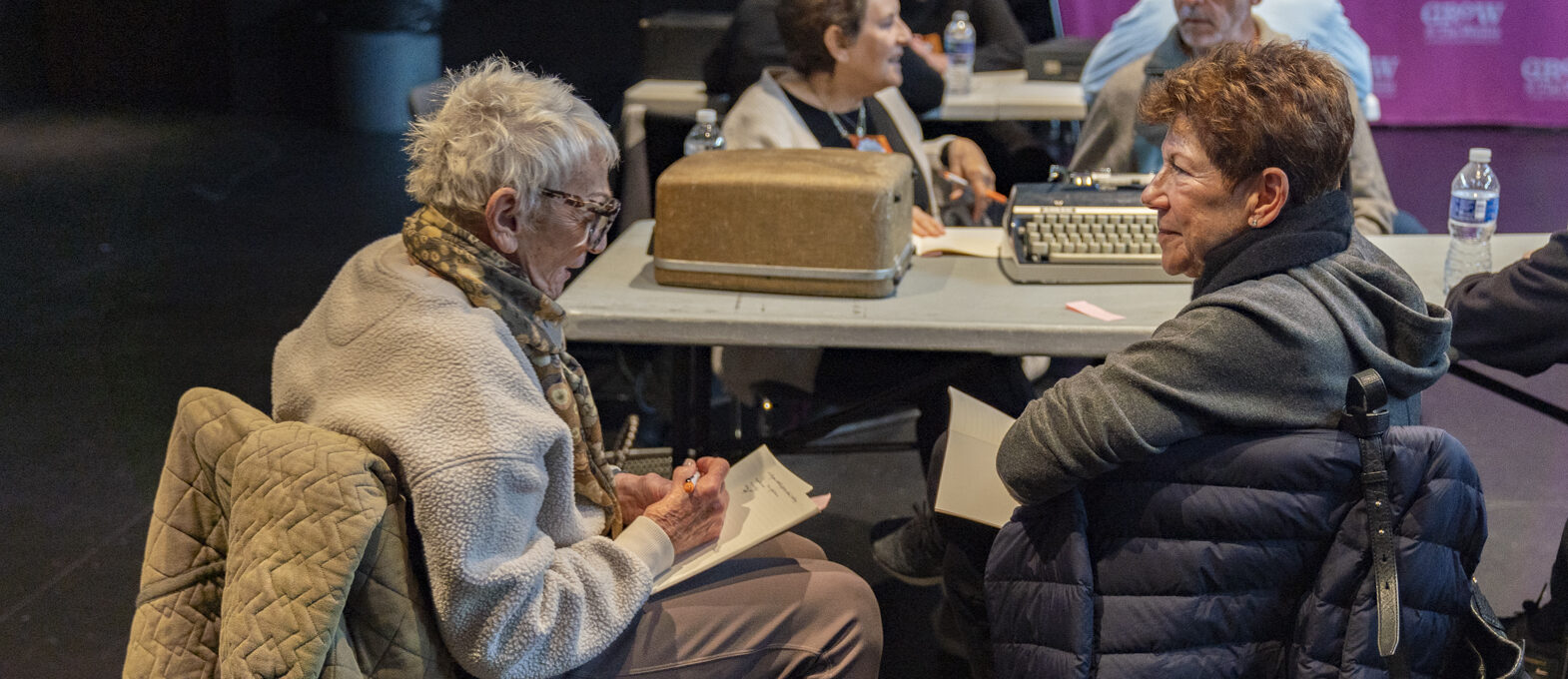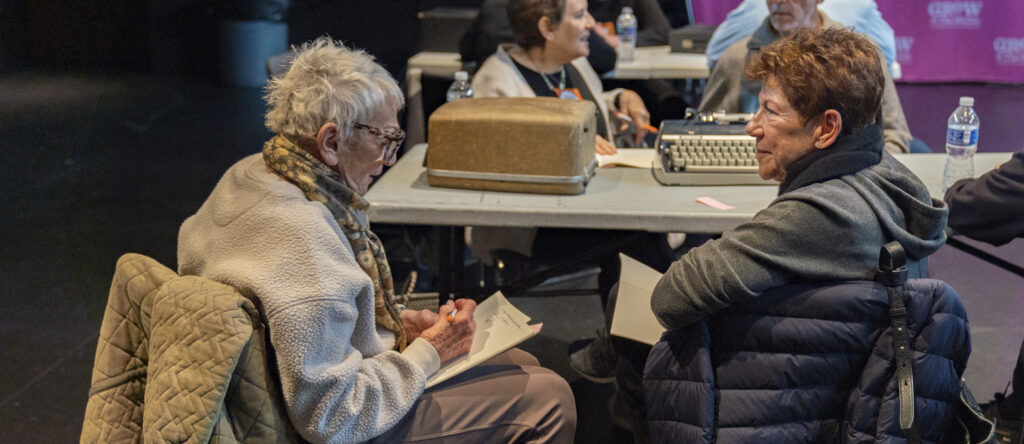 In my eighty years, I have marked time by its life changing experiences, the most recent being the discovery of the Creative Aging Program at The Wallis directed by the amazing Debra Pasquerette. Her creativity, generosity of spirit, compassion and understanding of the aging population has awakened the slumbering secrets in my soul.
Being a participant in Staged Stories classes over the past two years, I am filled with FOMO (fear of missing out) when it comes to any events that are offered. Therefore, I immediately signed up for the two-day Creative Aging Arts Retreat held March 22nd and 23rd.
The two days had a full schedule of workshops. I especially enjoyed the improv group, Just Add Water, a collection of young, students from New Haven, CT who performed improv with a musical twist. They were so unabashedly open, adorable, and silly, it was infectious. They inspired the atmosphere that allowed me to participate without fear or shame. It was exhilarating and my joy was on overdrive.
There was also Afro-Cuban dance with Joan Rodriguez from BODYTRAFFIC, a poetry workshop with Poet Laureate of West Hollywood Brian Sonia-Wallace, and a time of playful singing, dance and meditation with Spring Groove, and of course creative writing with Debra Pasquerette
The best things about the retreat were the sense of community, making new friends and observing and learning about human nature and the qualities we all share. In addition, there was the added surprise of finding out new things about me. How exciting at this point in my life to discover this thread of creativity, and how willing I am to be myself, which by the way, I am only now, at age 80 understanding. I have discovered a sense of playfulness and eagerness to participate, while putting aside cynicism and judgement, compounded with a knowing of interconnection with everyone, building layers of joy with an awareness of more adventures to come no matter my age.
Before the two-day class ended, I asked Debra when the next Creative Aging Arts Retreat was scheduled, and I was happy to hear there would be another event in June. I can barely wait. My experience with GRoW at the Wallis has inspired a ME far beyond what I thought was possible. What a gift.