On Saturday, May 13, hundreds of eager families lined up to attend the latest free collaboration between the Los Angeles Chamber Orchestra (LACO) and GRoW @ the Wallis Meet the Music Family Day in the education department classrooms, courtyard, and Lovelace Studio Theater. It was a beautiful sunny day for all of these young future musicians to join us on The Wallis campus to explore the multicultural world of music.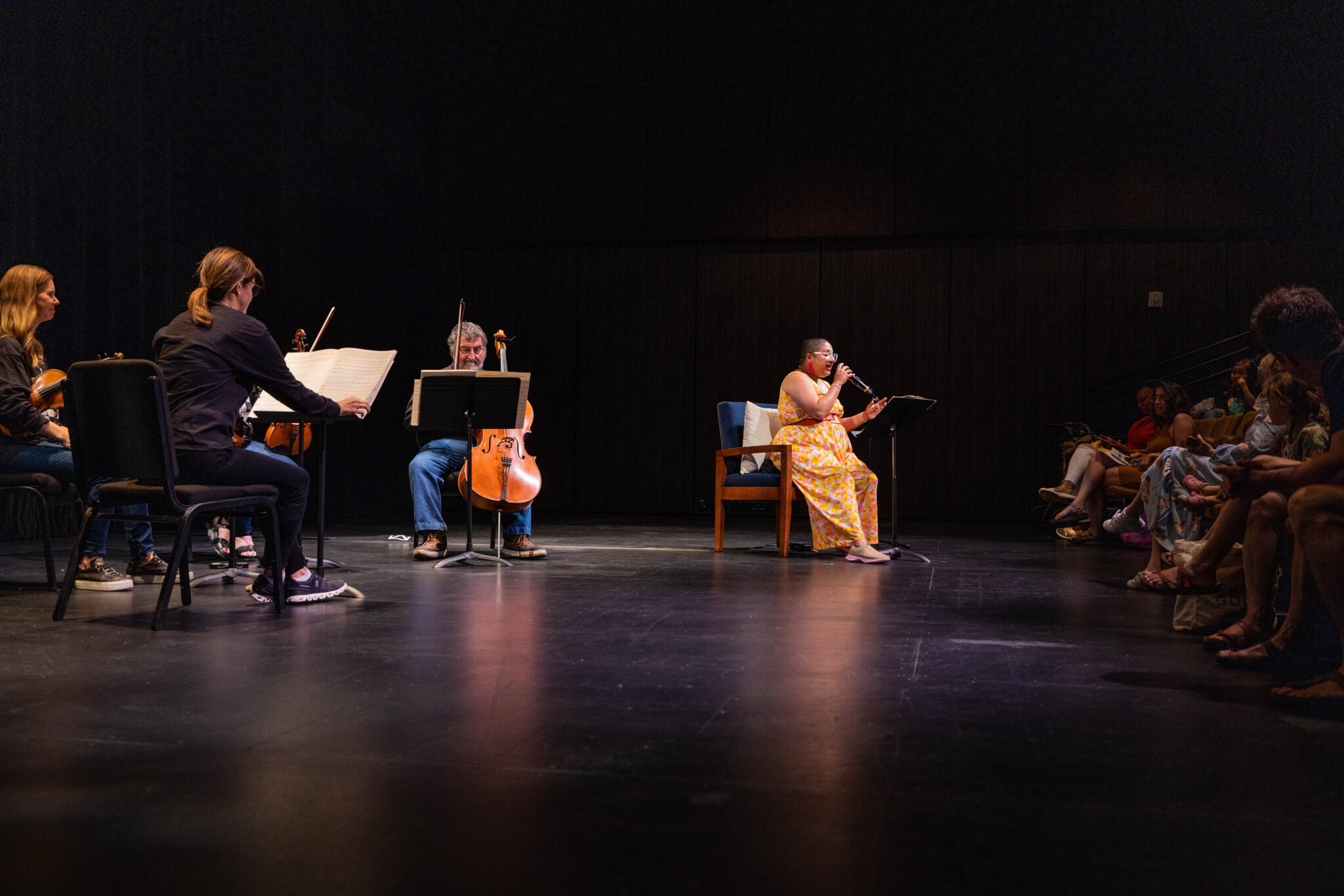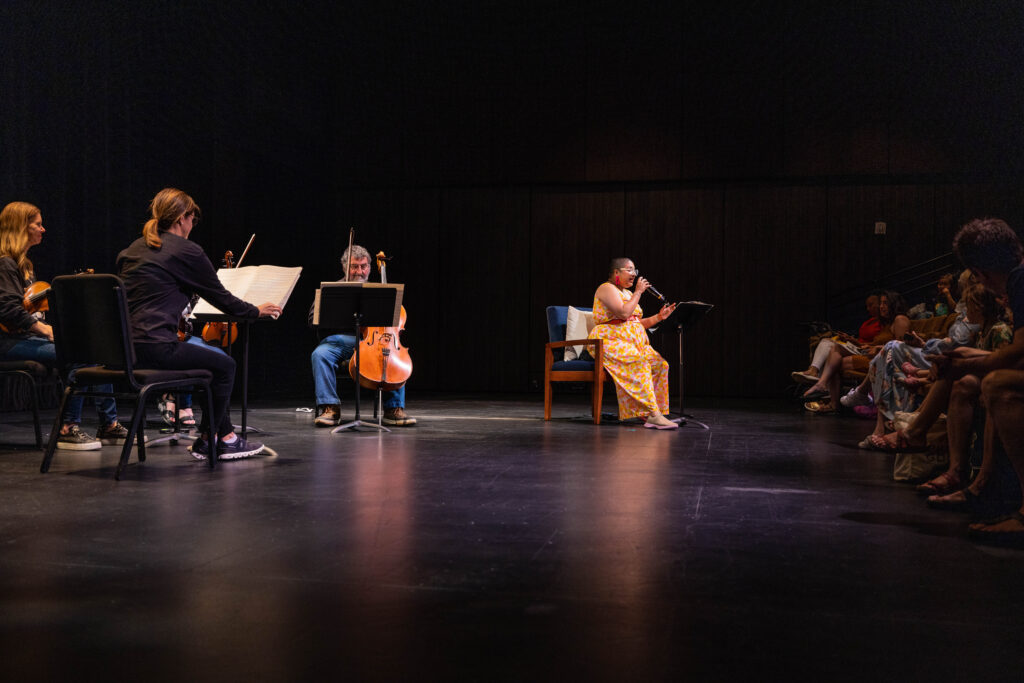 The families gathered in our Lovelace Studio Theater to listen to LACO & Anjna Swaminathan-Roper play Carnatic & Hindustani music and discuss the implicit duplicity of existing in America and representing more than one culture in yourself. Anjna discussed their internal conflict as a child loving their Indian culture and yet desperately wanting to only be seen as American. Anjna also discussed the phenomenal example their mother, or Amma, set by using her mimicry skills in singing and music to more easily blend in & stand out in different cultures.
Energized by the stirring performance, guests were escorted to the education wing, where an enchanting realm of possibilities unfolded before their eyes.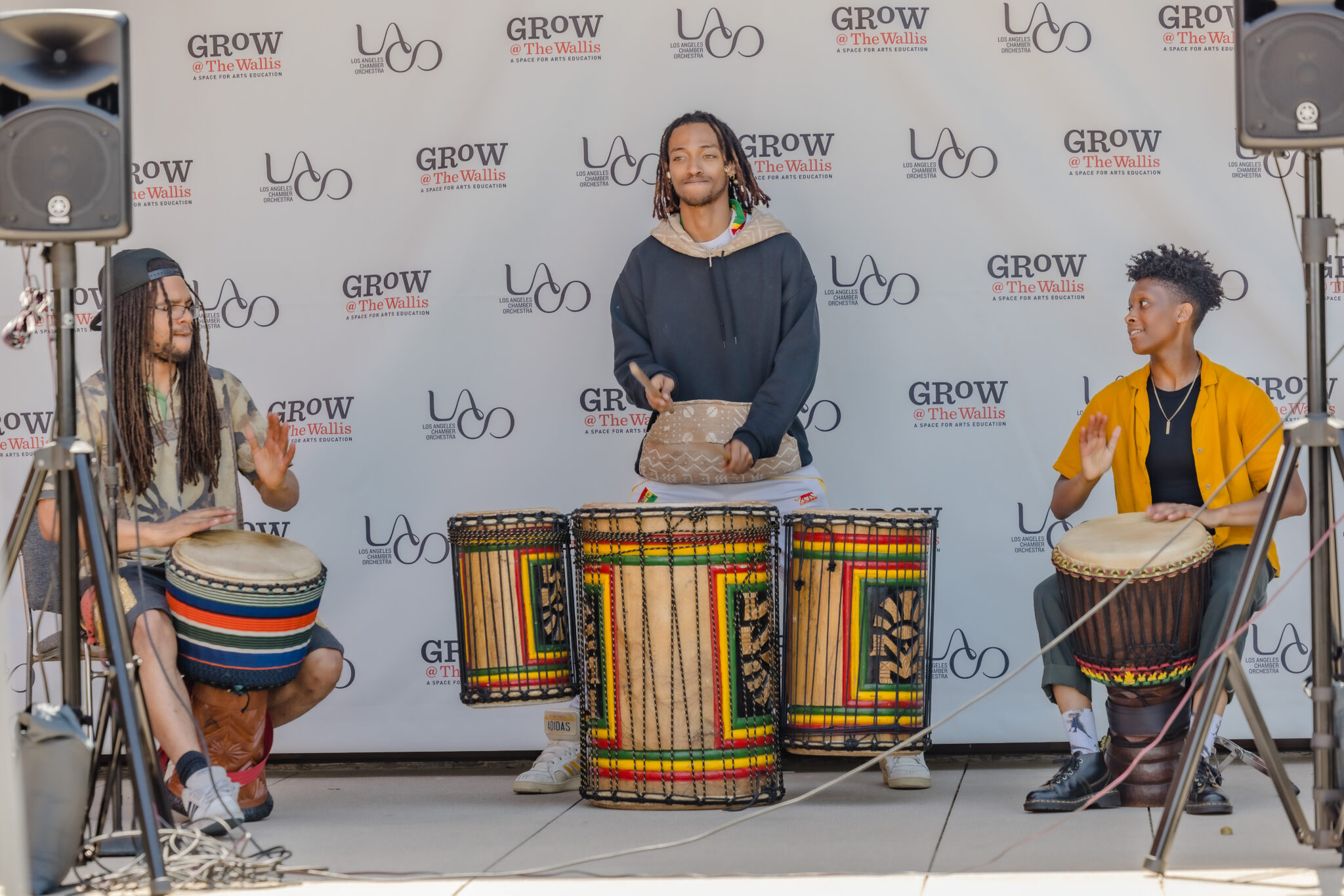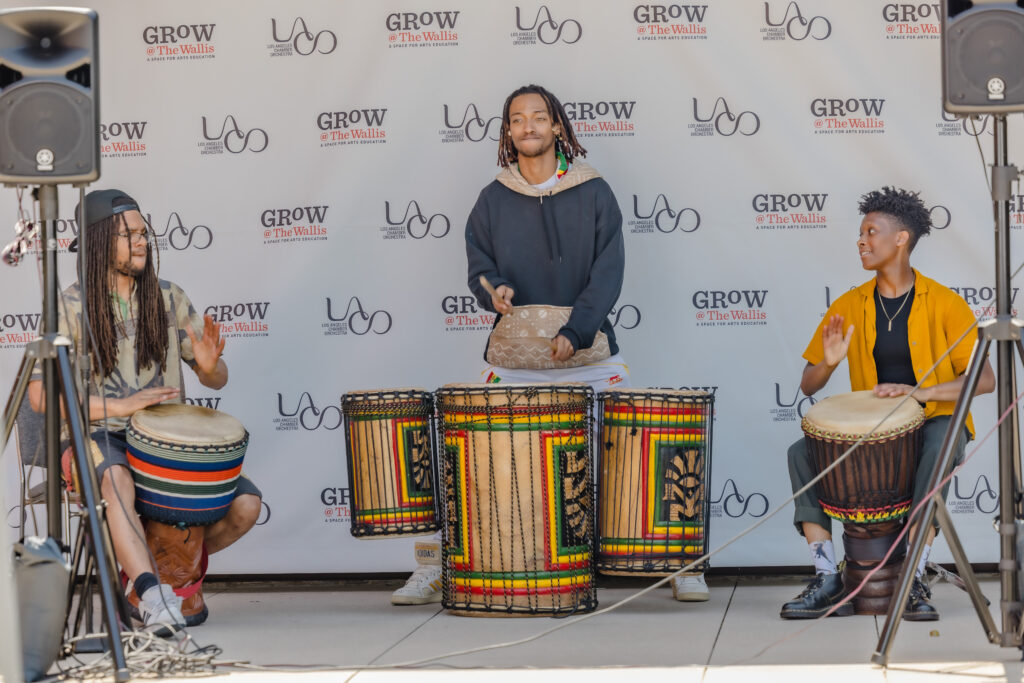 In this spirited African drumming and dance studio, participants were immersed in a world of rhythmic beats. Led by the dynamic artists of Le Ballet Dembaya, the room came alive with the infectious energy of the drums, awakening a primal force within each child. Bodies swayed and feet tapped in harmony with the exhilarating music, as guests discovered the power of movement as a form of self-expression and cultural celebration.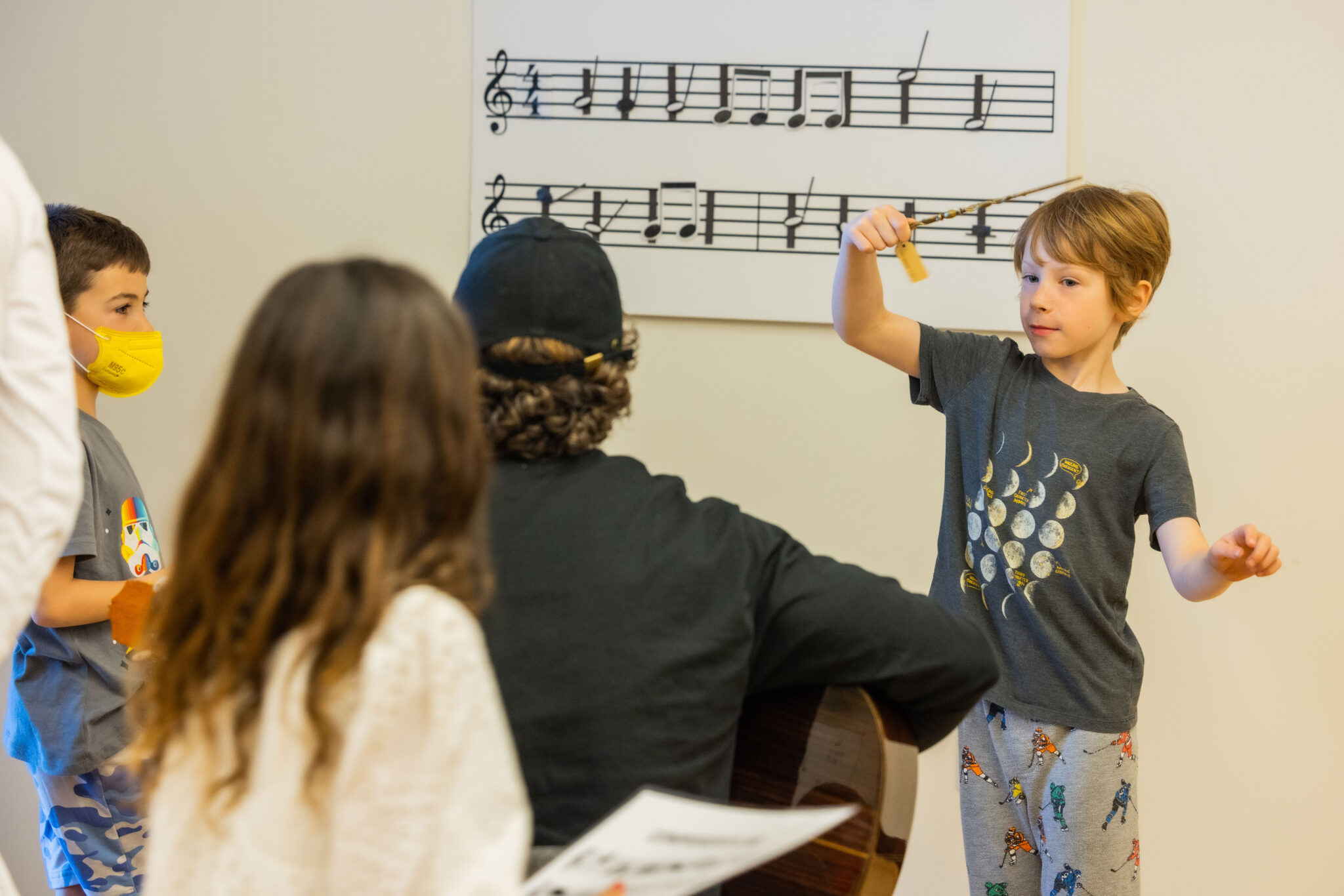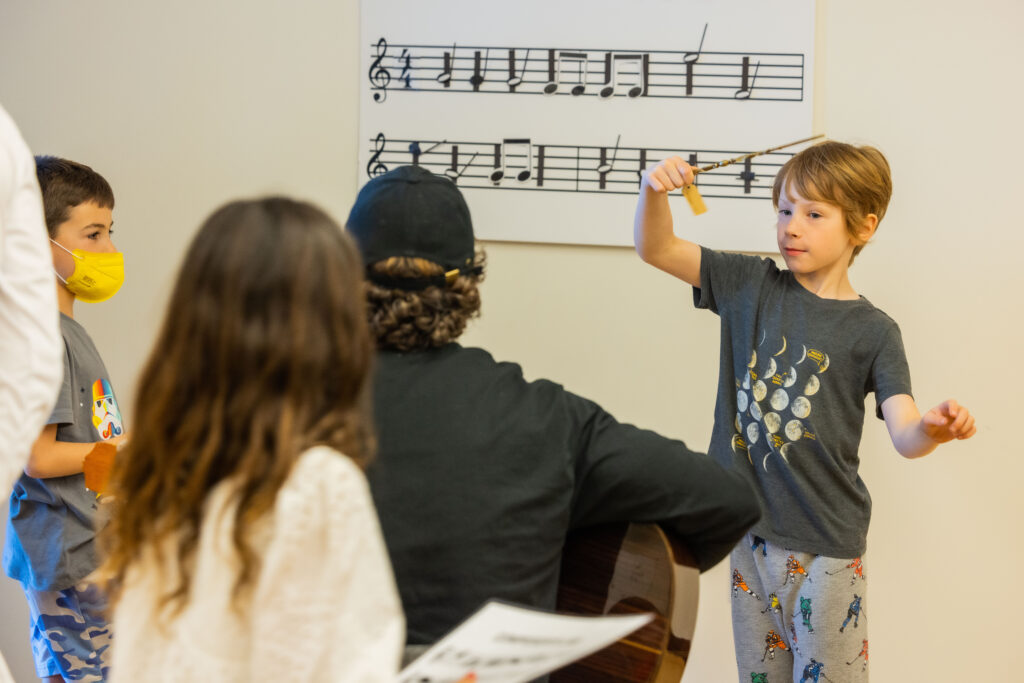 The Composer's Lab reached its pinnacle of excitement when the young guests witnessed their very own mini-compositions brought to life by a dynamic piano and guitar duet. The room radiated with joy as each aspiring composer proudly took a bow, basking in the resounding applause and admiration of all those present. The beaming smiles on their faces spoke volumes, capturing the sheer delight and pride that filled the air.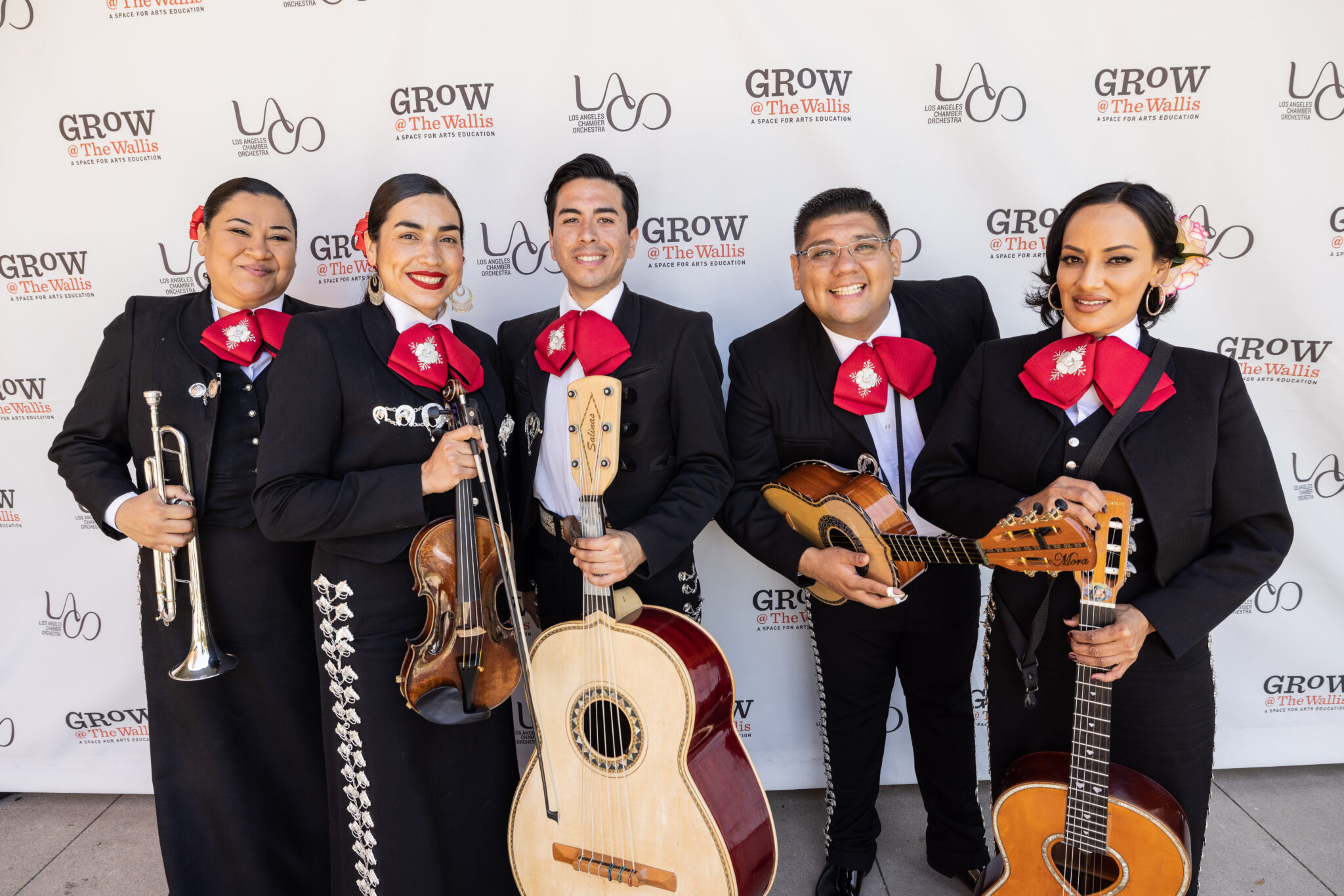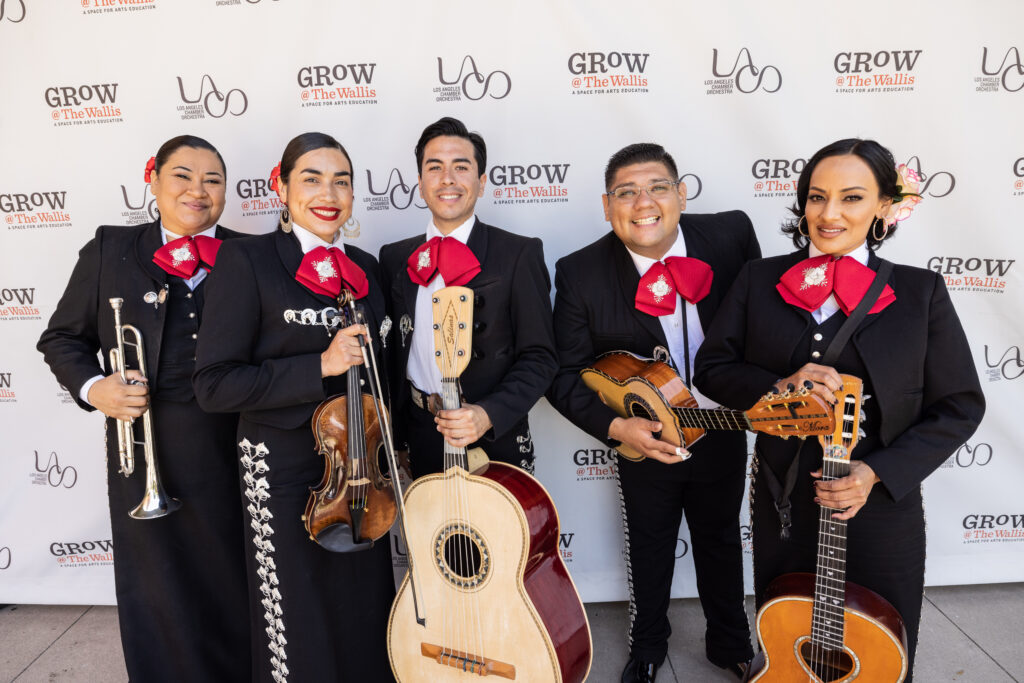 In the Wells Family Education Courtyard, the enticing aroma of freshly popped popcorn mingled with the refreshing sweetness of snow cones. Families could immerse themselves in the vibrant melodies of Mariachi Tierra Mia. Here, they could savor every delicious bite and sip while basking in the joyful ambiance, creating cherished memories together. The courtyard provided a haven where laughter and conversation flowed freely, accompanied by the lively tunes of the mariachi band.
Meet the Music Family Day was a moment of pure bliss, as families reveled in the perfect combination of cultural music, delectable treats, and a shared sense of community. We have another Meet the Music Family Day coming up soon!