Dancers on stage, colored chalk in hand, writing, drawing, moving through the space with grace and determination… The chatter of over 300 middle and high school students growing in excitement and anticipation as the black stage floor slowly becomes a sea of written aspirations, challenges and encouragement: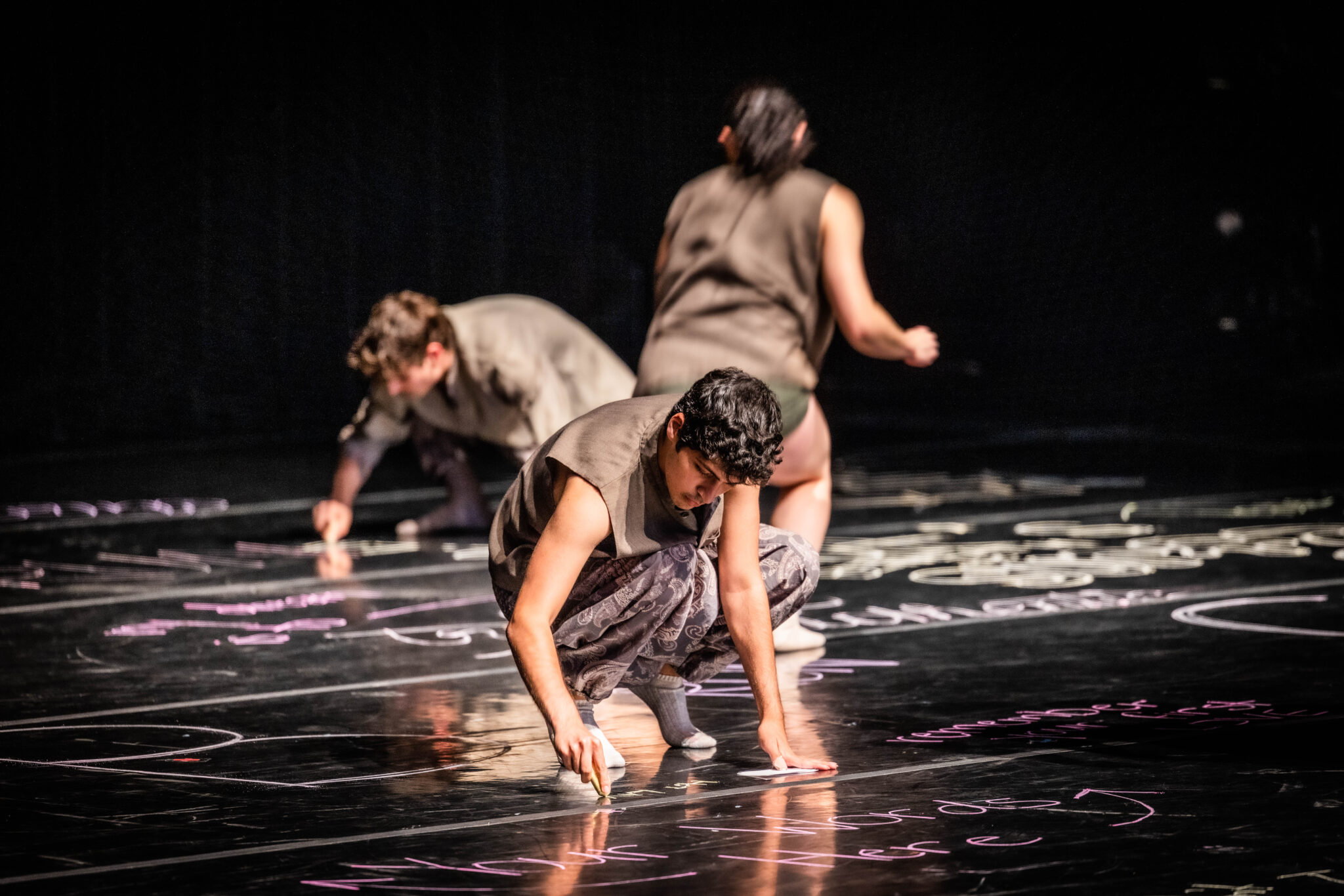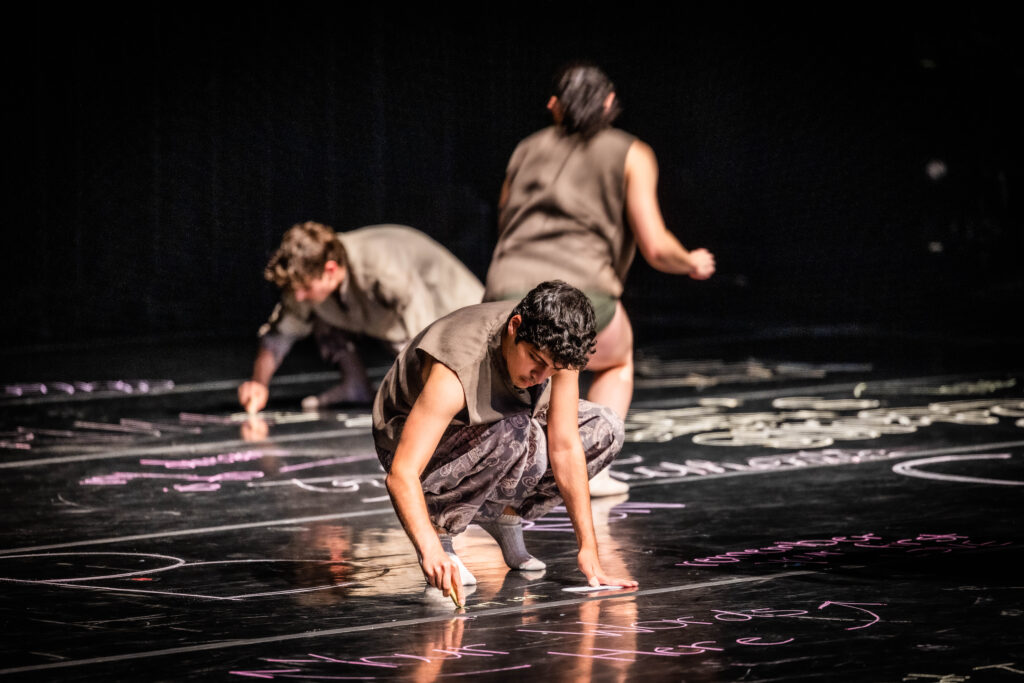 If only I could.
I am.
Draw what you feel.
Dream!
Divine Timing.
Unity.
Wallis.
So began Blue13 Dance Company's performance on Thursday, May 11, for GRoW @ The Wallis' final student matinee of the 22/23 Season.
Students and teachers from Argo Navis, Debbie Allen M.S., Good Shepherd Catholic School, Isana Octavia, Isana Achernar, Animo Mae Jemison M.S., Animo Florence Firestone M.S., Oscar De La Hoya Animo Charter H.S., & University High School experienced an eclectic showcase of four dances rooted in Blue13's highly energetic and theatrical modern dance style that is inspired in part by the classical and cultural art forms of the Indian subcontinent. For over 20 years, and under the artistic direction of choreographer, Achinta S. McDaniel, Blue 13 Dance Company connects with audiences of all ages, at home and abroad, through performance, outreach and education.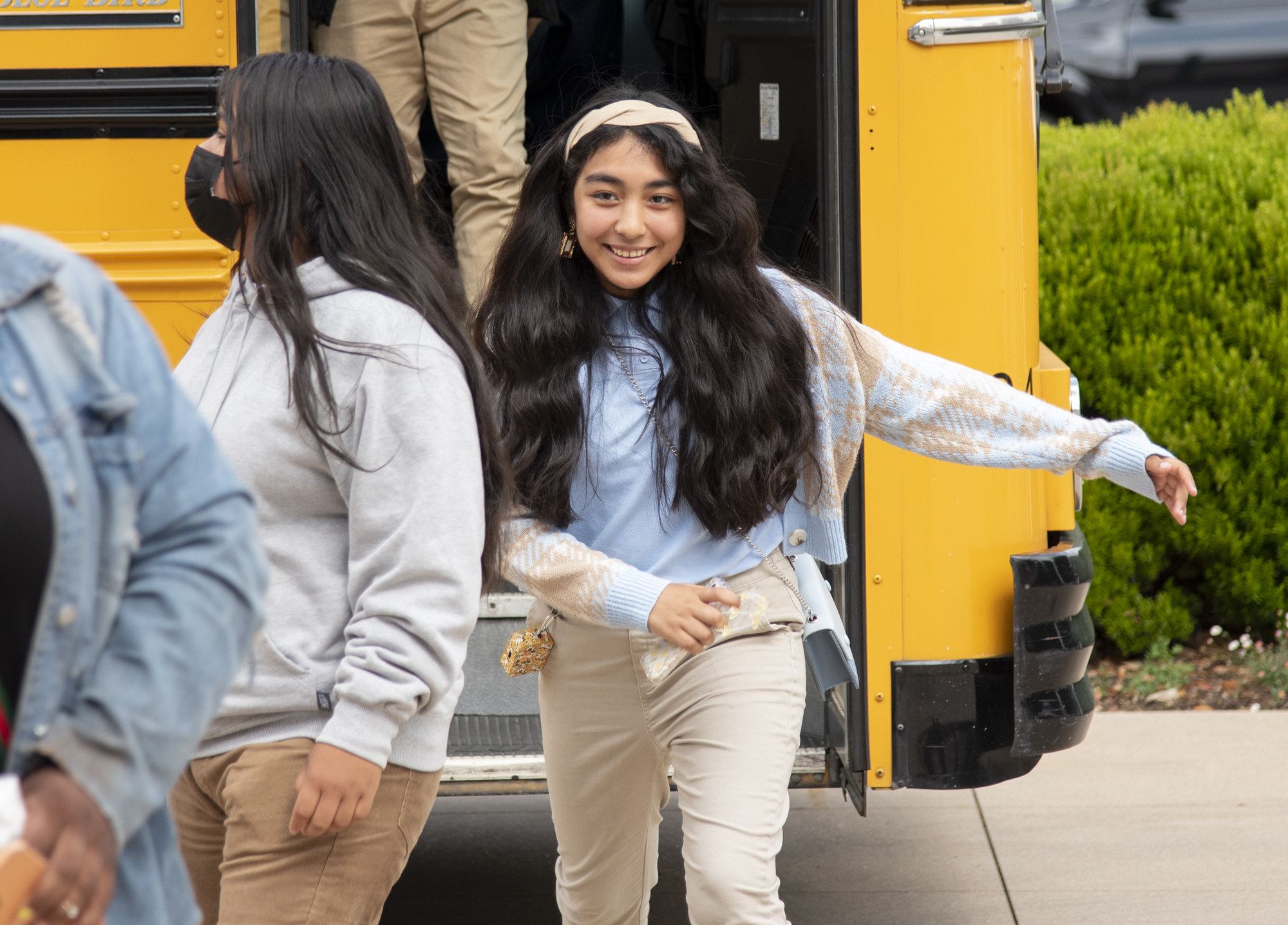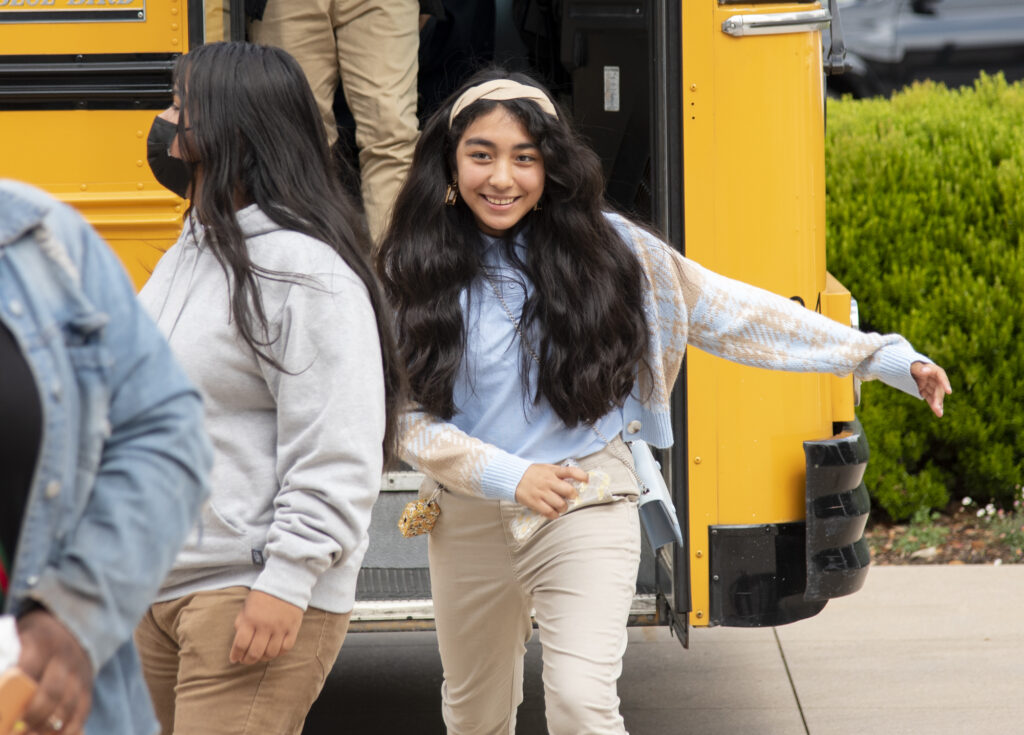 The work presented was a powerful spectrum of joy and resistance through rhythm, "Bollywood," and deep emotional expression. It is no wonder that the post-performance Q&A was lively, with students inquiring about the dancers' training, inspiration for the dances, the choreographic process, and what specific pieces were about. One soft voiced attendee wondered aloud if he could be a dancer too.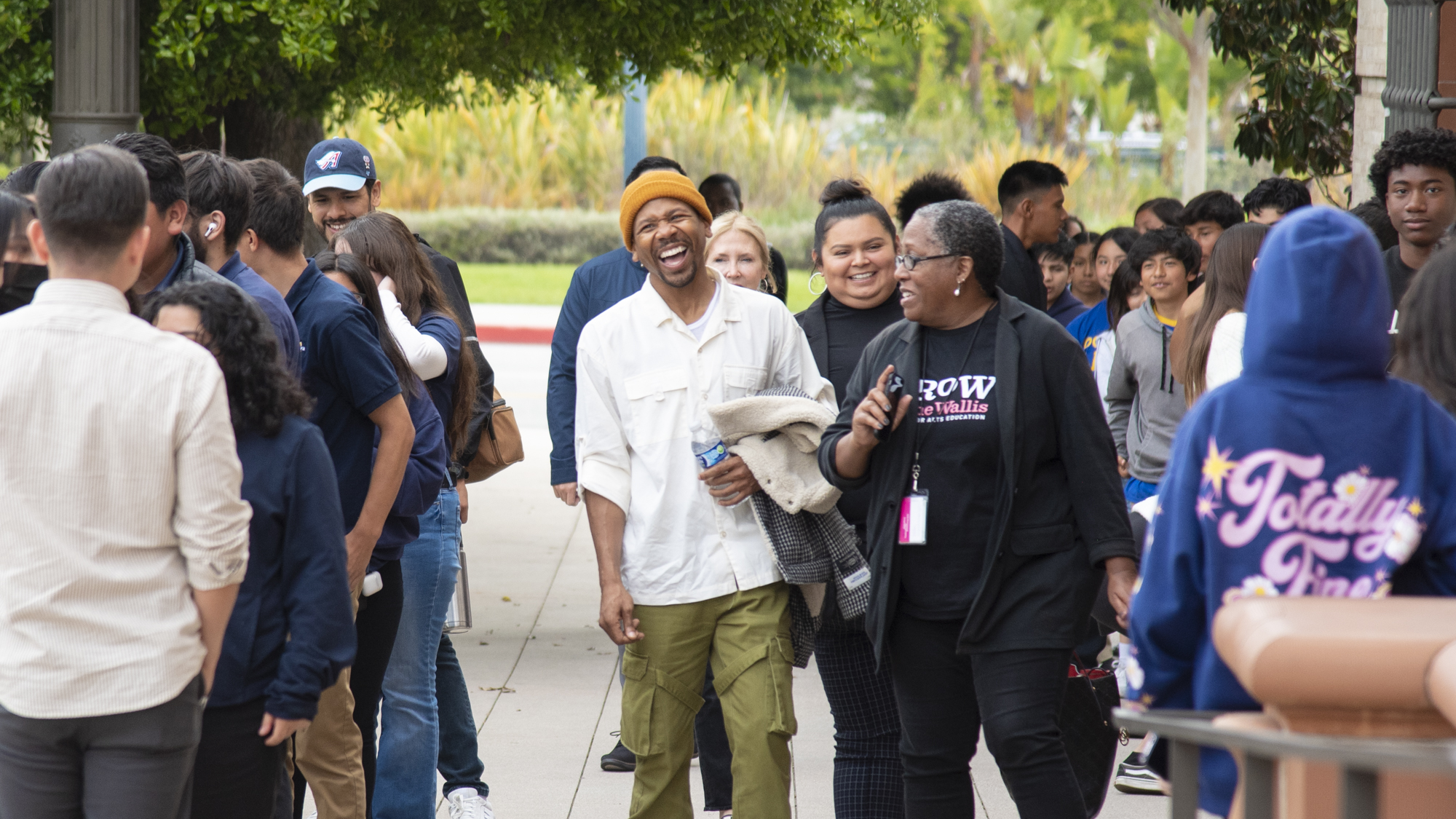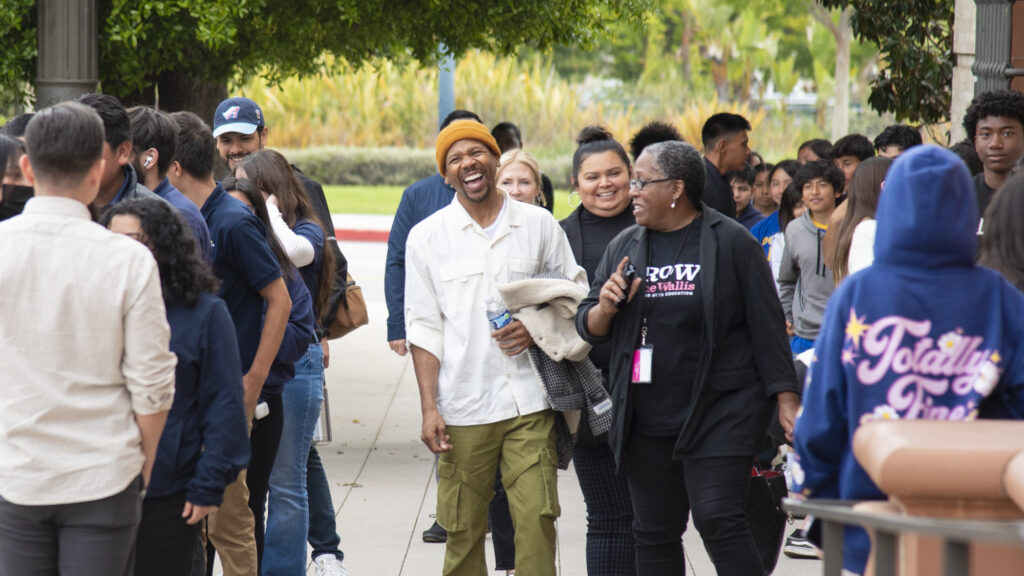 Chris Smith, a dance teacher at Isana Octavia Charter School in Glassell Park shared his reflection on the matinee performance: "Blue13 was an awesome experience for my students and for me. What a wonderful way to introduce them to a dance expression that they are not familiar with, to see ideas come to life through movement, and to experience and appreciate the powerful physicality and technical abilities of the dancers. Many students had lots of questions about certain dances and that's a good thing. We want their curiosity awakened. All were inspired and flat out entertained. Thank you The Wallis and Blue13!"
We have more student matinees coming up soon! Sign up HERE to stay updated on all of our upcoming school programming.