Immerse yourself in the power of the arts with the in-school teaching artist residencies happening this spring at GRoW @ The Wallis. This program offers a unique opportunity for students to collaborate with professional artists from various disciplines and create meaningful projects that bring the curriculum to life. During the 22-23 school year, the program has served 1,500 students in five different schools.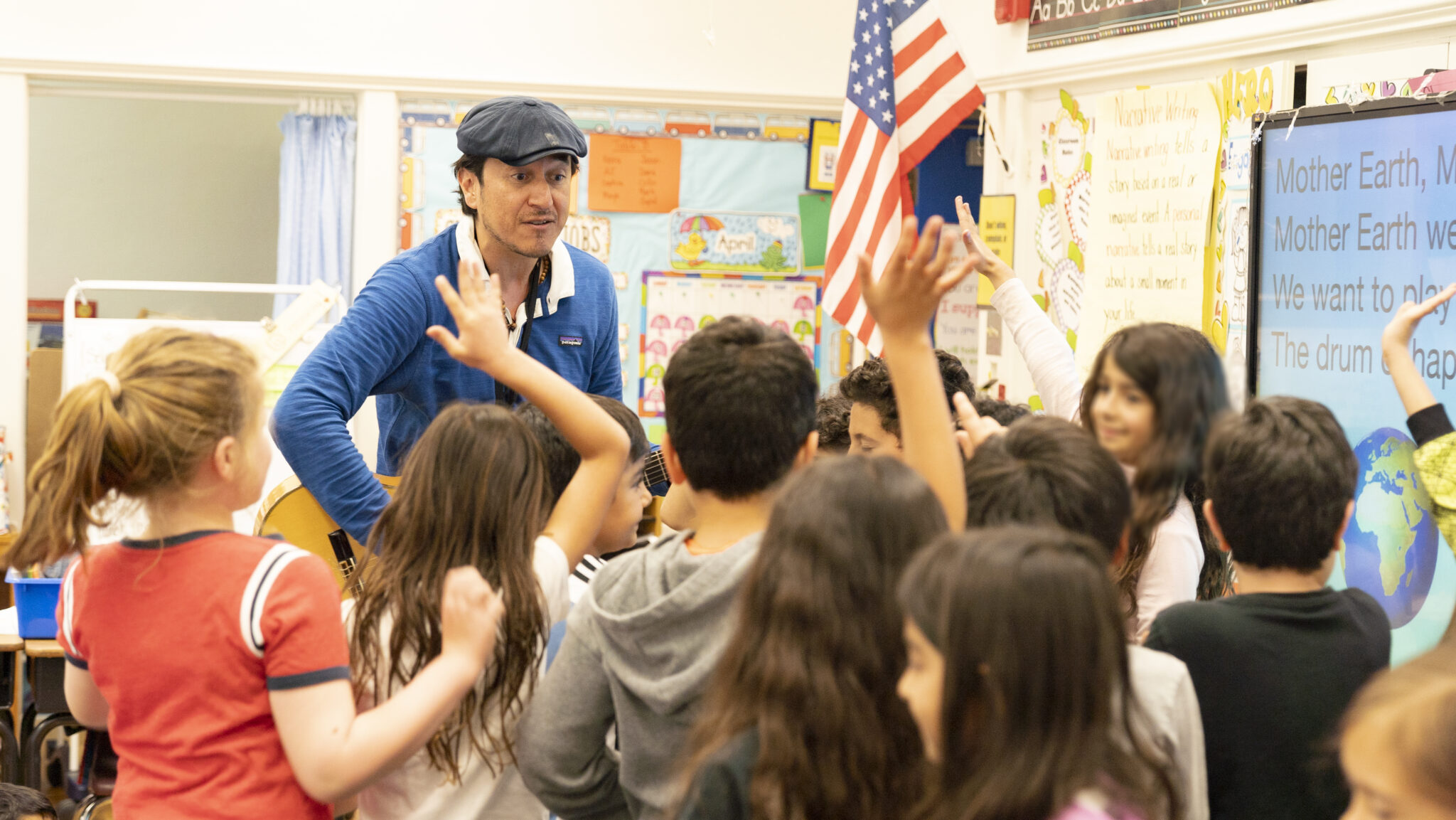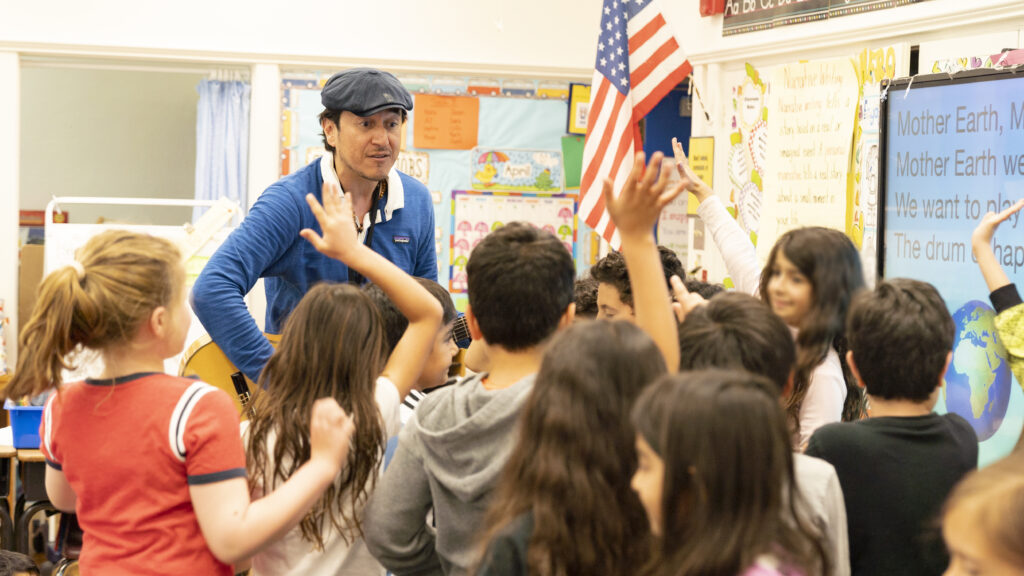 One of the incredible artists taking part in this year's program is David Guerra, an award-winning actor, director, and performing artist. Guerra is working with students at Hawthorne Elementary in Beverly Hills, helping them express their unique experiences and perspectives through theatre exercises, igniting a passion for artistic self-expression and confidence.
Teaching artist is Nani Agbeli, an educator and expert in West African music and dance, is working with 5th & 6th graders at Rockdale Elementary in Eagle Rock. The students are exploring different methods of drumming, dance, & storytelling. Teachers note that Nani Agbeli is a wonderful instructor who brings a great deal of joy and enthusiasm to the classes. "My students learned a great deal about the rhythms, beats, melodies of the instruments they played and learned to work in unison and as a team."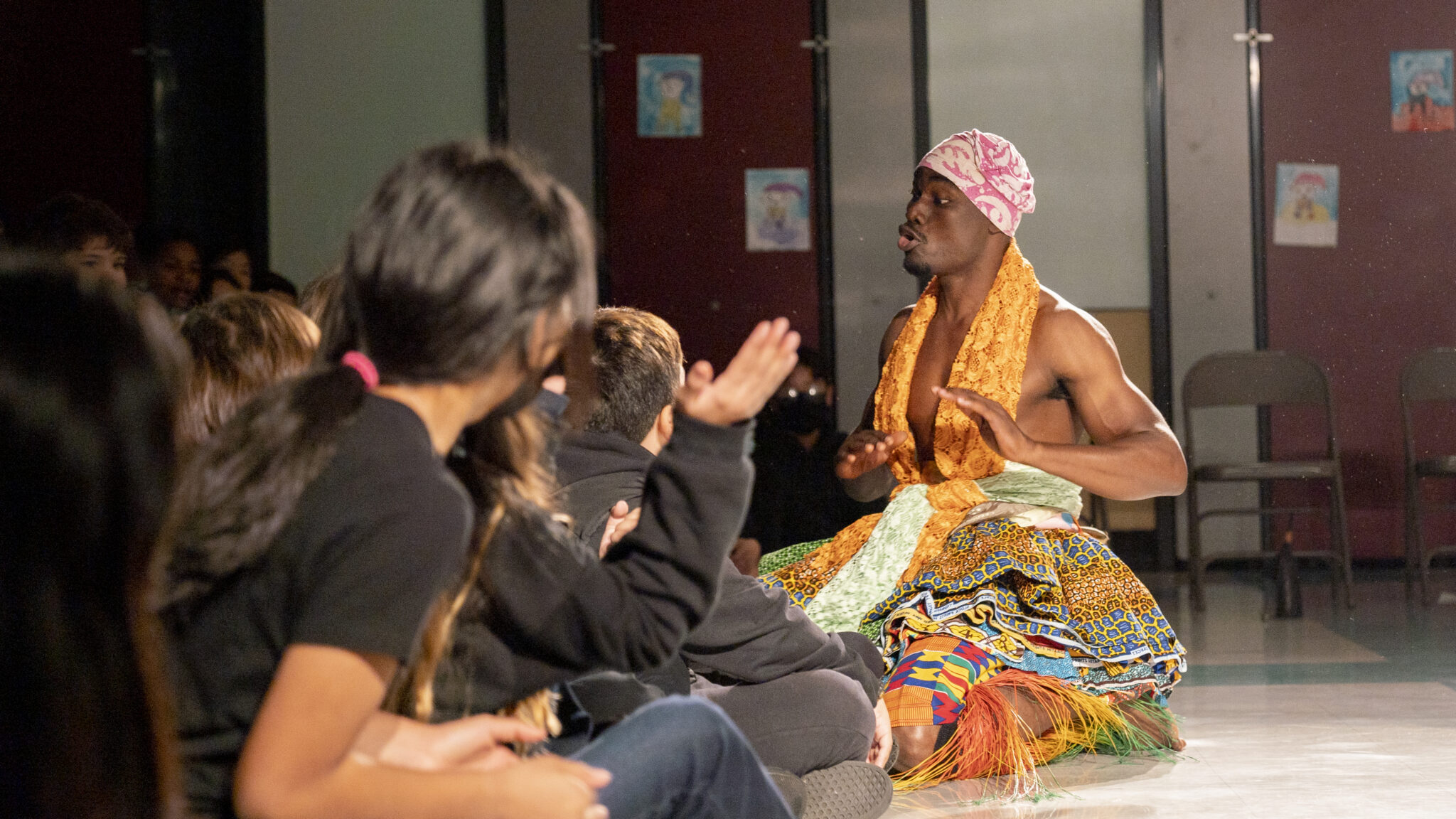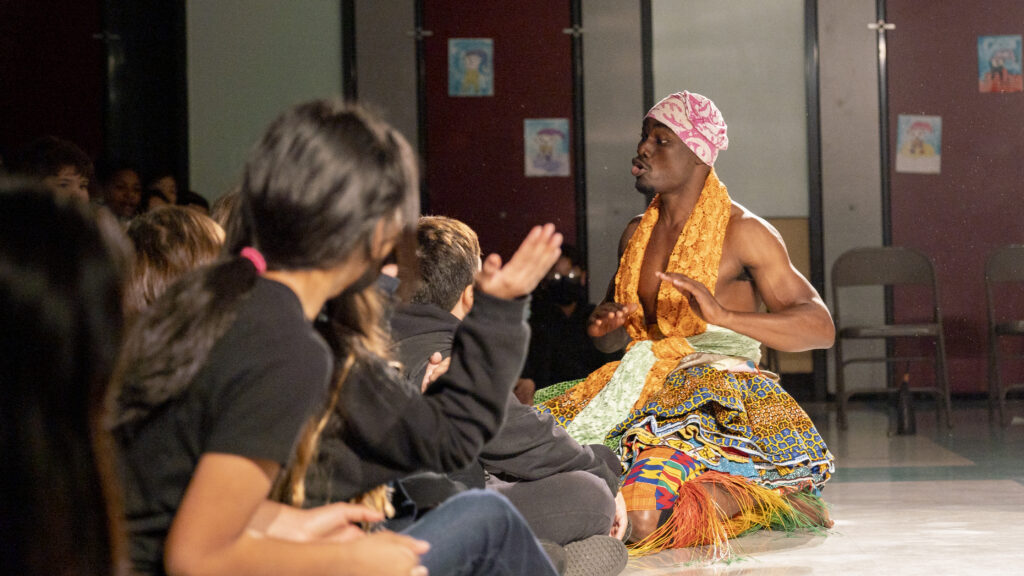 The impact of the program can be seen in the enthusiastic responses from students and teachers. Ms. Whitney spoke of their student's transformative experience: "David is amazing. I had one student who would not read aloud until we started our weekly sessions with David. It was a total game-changer. We are doing more reader's theater because of this. My class loved it." The impact of the program is evident in building a sense of community, collaboration, and providing a much-needed outlet for creativity and self-expression.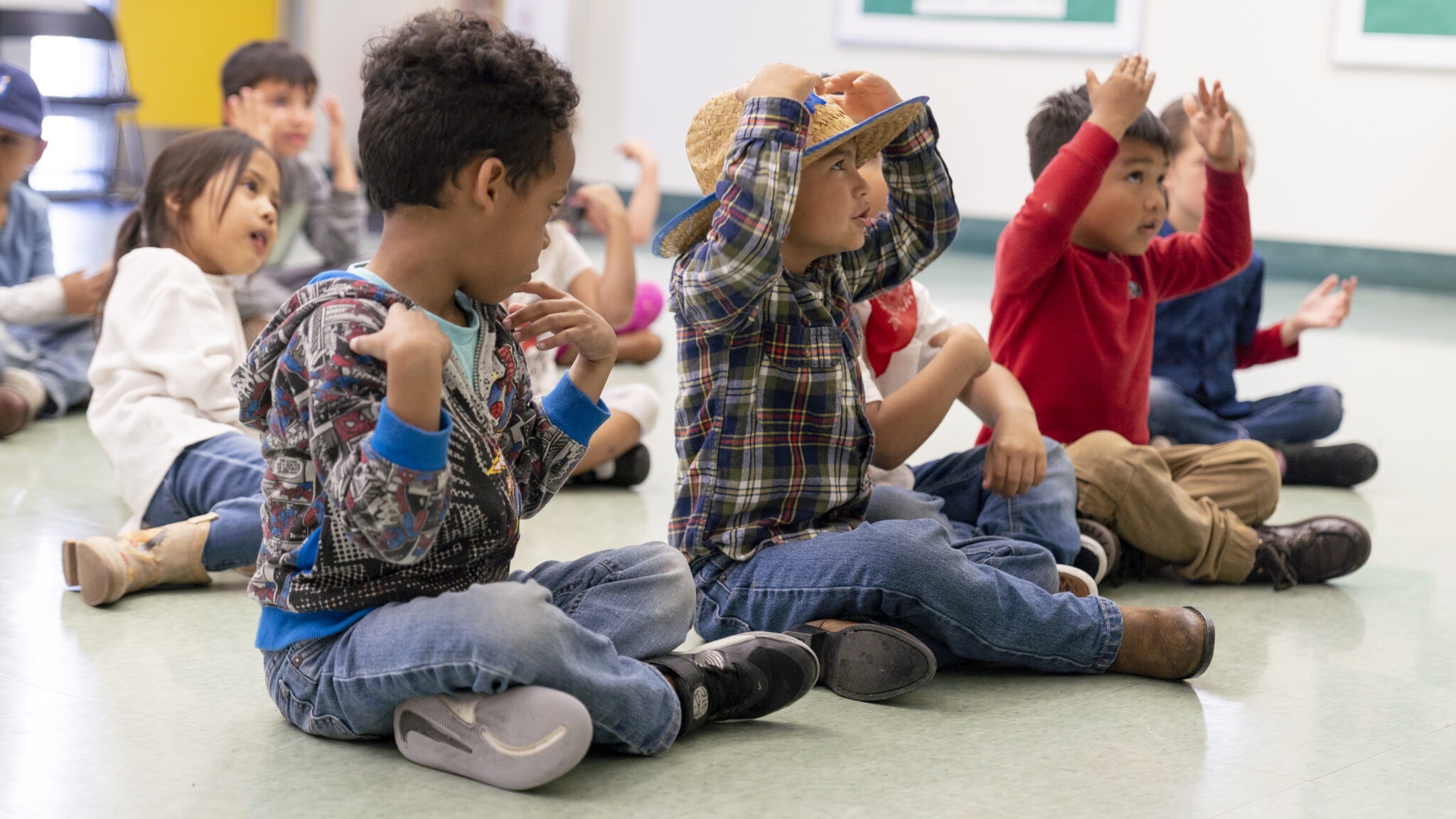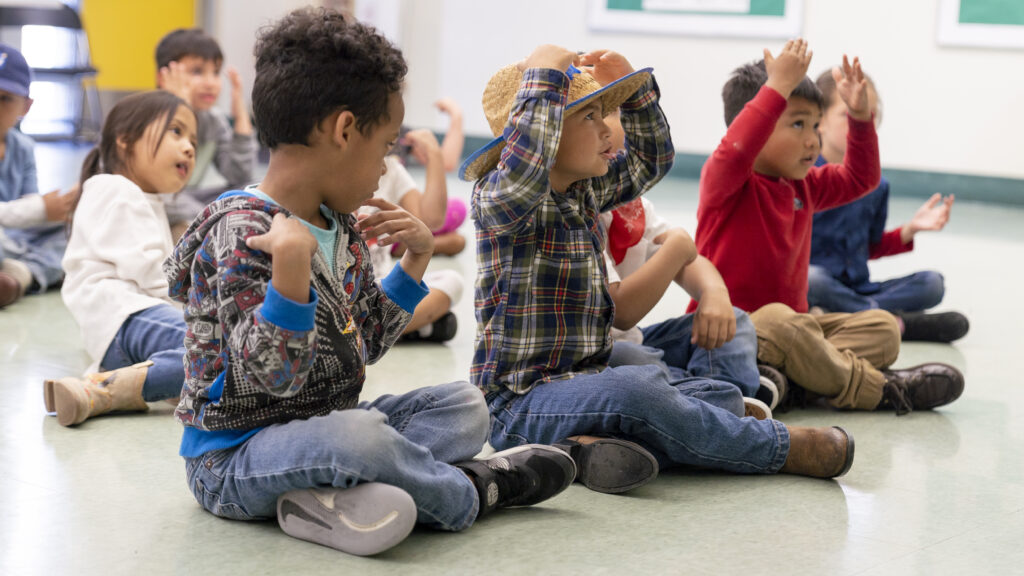 The in-school teaching artist residencies are a valuable resource for students and teachers alike. They offer students the chance to discover new forms of artistic self-expression and explore the power of the arts in education. With the guidance and support of expert teaching artists like David Guerra and Nani Agbeli, students are discovering their creativity and self-expression, discovering a world of art and inspiration.