Hannah Burnett (Digital Marketing & PR Intern) is a recent graduate from UCLA and double majored in Art (Studio Practice) and World Arts and Cultures.
Albert Tran (Education Intern) is a third-year student attending Pasadena City College with his sights set on transferring to either Cal State Fullerton or Long Beach.
Jade Tinio (Donor Communications Intern) is a senior at Loyola Marymount University.
What are your unique career goals and aspirations for the future?
J: I've always been a bit of a jack of all trades, master of nothing, so even in my senior year of my undergrad, I'm a bit undecided on what I'd like to do. I think the best answer is that I'd like to do a bit of everything! I'm a music major, so ideally I'd do performance for a while, but I also have a strong interest in professions in writing, fashion, and law.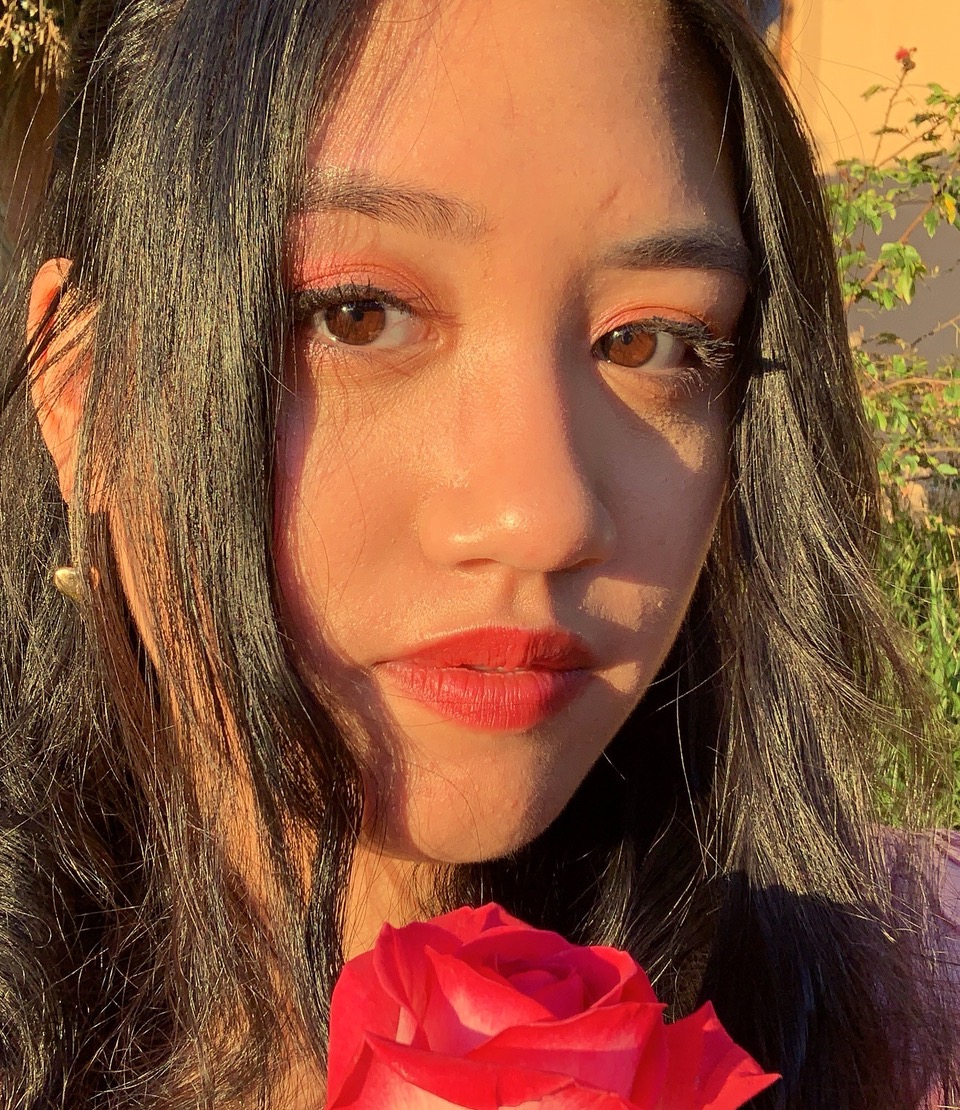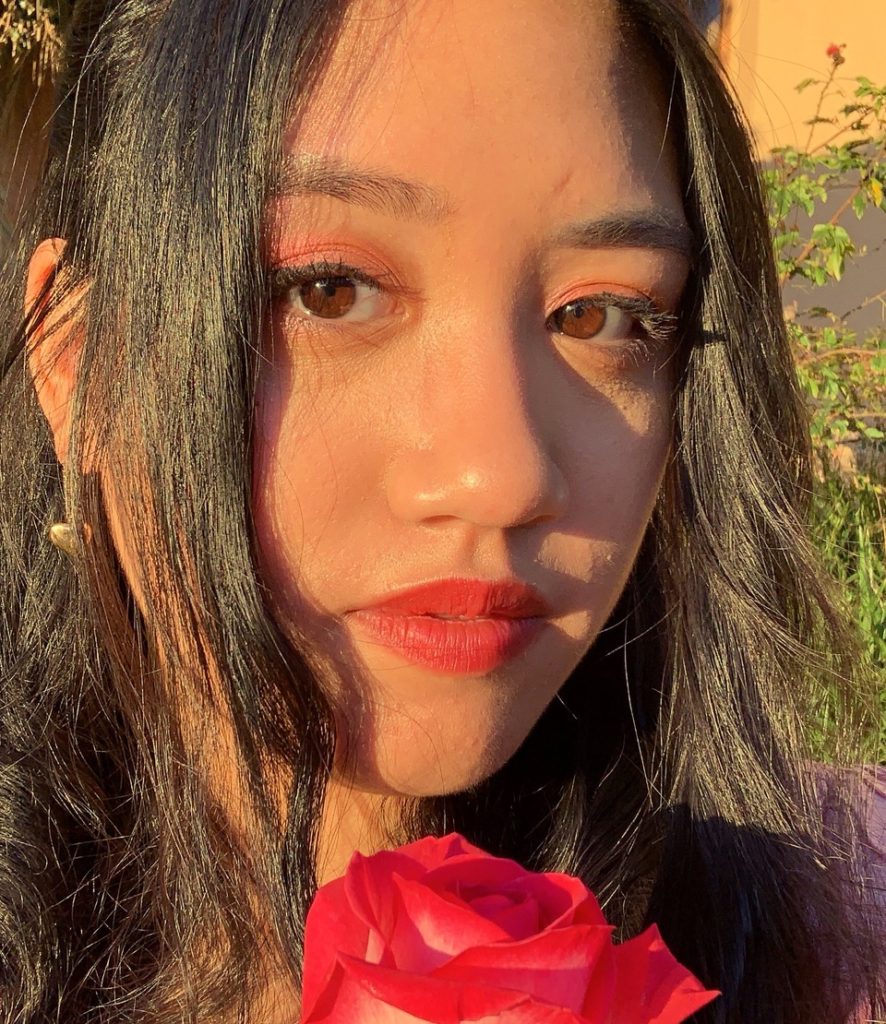 A: Right now, I am very undecided about what I want to achieve in the future, especially if it's pertaining to a career. It's still an ongoing thing I am trying to work on and discover as an intern, student, and individual. Most of the time, I'm usually experiencing things day-by-day, so right now, everything's pretty much up in the air.
H: Before coming to The Wallis I was pretty unsure of what exactly I wanted to do. I knew I wanted to be in digital marketing, on the track to artistic direction, but did not know which route I wanted to take. I had worked in television briefly before and it did not fill me with the same warmth that live performance does. Coming to The Wallis made it abundantly clear that I want to work for a nonprofit performing arts center.
Why the arts?
J: My mother's a musician, so I've always grown up around music in particular. I've also always been a really creative person, and found that I thrived when I could create something, whether it be a story, a song, or a picture. For a couple of years, I was a biology and music double major, but found that even though biology satiated the practical aspect of me and my interest in science, my heart wasn't truly in it. Despite any interests I have outside of the arts, my passion for creating will always take the forefront.
A: I feel like the arts have always made an impact on my life because I was never really interested in the math or science majors, I would find myself being more creative with different art mediums whether it be painting, writing, dressing up, or even though I'm terrible at it, drawing. I have never recognized how the arts have changed my life, but it has allowed me to go beyond the boundaries creatively and truly fulfill some of the things I have been longing to do in my life.
H: I mean why not the arts? I'm just kidding, but in reality, I have always been connected to some type of art form my whole life. When I was younger I was trained at the Pacific Northwest Ballet School and continued my classical training in California until I was injured at 14. From there I found solace in fine art and photography and ended up pursuing fine art into my college education and went to UCLA to study under the great minds of Cathy Opie, Hirsch Perlman, and Jennifer Bolande. As a large scale installation artist, there was nothing that art couldn't help me process. It was the friend that supported me, the critic that pushed me, and the confidant that I could bear my soul to.
Why The Wallis?
J: I didn't know about The Wallis until I was applying for internships, but it definitely stood out to me. Being such a young nonprofit, The Wallis has accomplished a great deal in a short amount of time. I was definitely interested in working for a nonprofit, especially after hearing from other music majors about what they went on to do while working for nonprofit organizations. Additionally, I've always been a performer, and I was very curious about the administrative side of the arts, and the work administrators do to make productions and art events possible.
A: To be honest, I have never really been a part of a nonprofit organization before, nor did I even know The Wallis existed. So when they took me on as one of their interns, I was really excited and I was beginning to slowly learn new things about nonprofits and how they work as a cohesion that I would have not known before. Working for them now for almost five months, they virtually accepted me with open arms and provided me with a respectful, loving, and kind environment that completely changed what I thought my internship experience would be.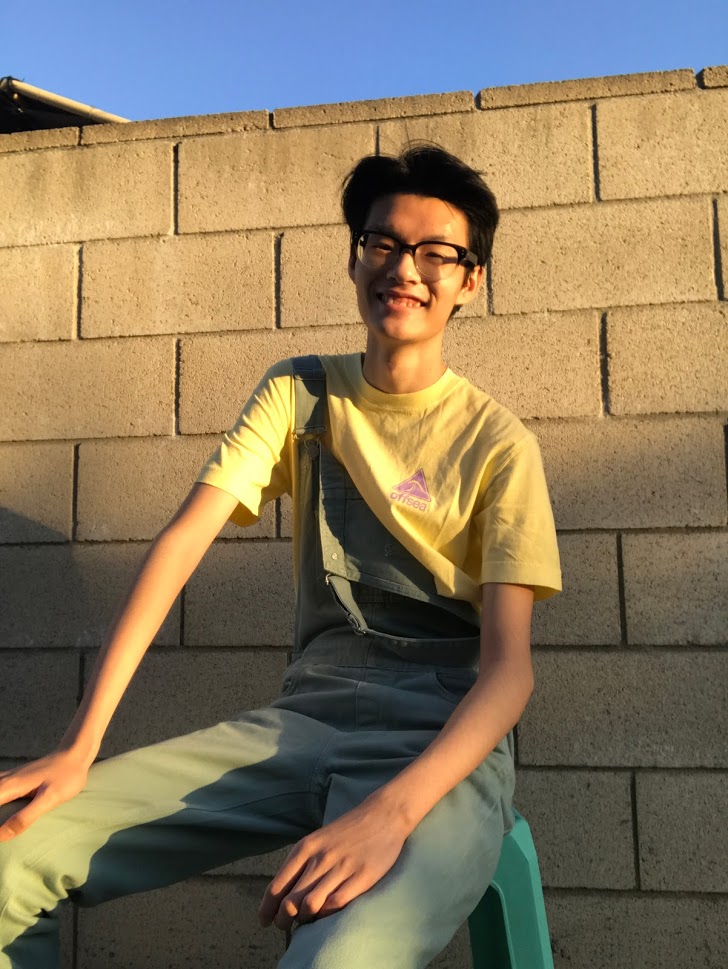 H: I used to walk past The Wallis almost every week when I went to UCLA and would venture into Beverly Hills. It always drew me in with its grandiosity and rich history. When I graduated I knew I wanted to pursue marketing in the arts, so when I went on the Los Angeles County Department of Arts & Culture Internship page it felt like fate that The Wallis was there. I had never worked for a non-profit before so when I virtually came in for my interviews I did not know what to expect. To my excitement, Chandra greeted me with passion and enthusiasm and made The Wallis feel like home.
Has the pandemic changed your trajectory or interests at all?
J: The pandemic has changed my interests a little bit, but I do maintain that I want to do a little bit of everything in my life. However, I think seeing the social and economic impacts of the pandemic has resurrected some of my interests in law and policy-making, but I still want to use my music degree and work in the arts for a while, as the arts remain my primary passion.
A: For me, since the pandemic began I switched majors from Theatre to Communications and it was the best decision I have made for myself. From that point on, it has not changed my interests, but enhanced my knowledge about the arts. I am fairly new to the arts, but it made me more fascinated to learn more about the different sectors within the arts field.
H: The pandemic really has not shifted my trajectory too much, but it did introduce me to some new passions. Since April I have become a pretty avid hiker and take solo trips to hike national parks. Some of my favorite hiking trips were Sedona and St. George/Bryce Canyon.
How is the internship experience at The Wallis so far what have you learned?
J: My internship experience at The Wallis has been great! Everybody has been so patient, kind, and welcoming. This internship is my first work experience outside of doing work/study at my school, so it's lovely to work with people who are so passionate about what they do. I've learned so much from my supervisor, Christine. Learning about the process that a nonprofit goes through to obtain funding has been really eye-opening, and has made me further appreciate arts organizations.
A: At The Wallis, my internship experience has been remarkable and I have said this so many times, but I am fortunate and will be forever grateful to the Education Department; Debra, Mark, and Jennifer for giving me this opportunity and taking me on as their intern. Before starting the internship, I didn't really know much about the arts sector nor did I have any previous experience working in the arts, but I feel like I learned so much that I don't want to stop learning. This internship provided me with the tools I can take and utilize in the real world, but also it helped me discover a piece of myself.
H: Interning at The Wallis has been life-changing! Everyone here is so welcoming and you can feel the comradery from the very first staff meeting. I feel so thankful to have been given this opportunity to learn from everyone and flex new and old muscles in the digital marketing space. Before coming to The Wallis, I was not super confident in my digital marketing skills. Now, after the 3-ish months being here, I can say that is no longer true. I get excited to share my ideas and creations with the Digital Marketing team and learn so much from them every day. So, thank you Chandra, Joel, Jacklyn, Libby, and Laura for welcoming me into your team and allowing me to grow under your guidance.
What is a secret talent of yours? A fun fact?
J: I always get a little caught off guard when I get asked a secret talent, but when I think about it, I'm actually a pretty good baker. I make really great snickerdoodles! A fun fact about me is that I used to be able to recite the movie "10 Things I Hate About You" in its entirety.
A: I recently discovered my secret talent and it's that I have double-jointed thumbs. A fun fact about me is that I am left-handed.
H: I did have to ask my family what my secret talent is and they let me know that my secret talent is I am apparently a nut aficionado! During my senior year at UCLA I used to make artisanal nut butters and mylks whenever I was stressed (haha almost every other day) and then share them with my friends and coworkers. A fun fact about me is that during one morning in quarantine, I got so bored I accidentally ran a half marathon!
Edited by Hannah Burnett and Chandra Jackson.