In light of Anne Akiko Meyers' concert with pianist Fabio Bidini in our Virtual Sorting Room nightclub on January 9, 2021, The Wallis had the pleasure of chatting with Anne to uncover everything from the details of her extremely rare Vieuxtemps Guarneri del Gesù violin, to what she does in her spare time, to her hopes for the New Year.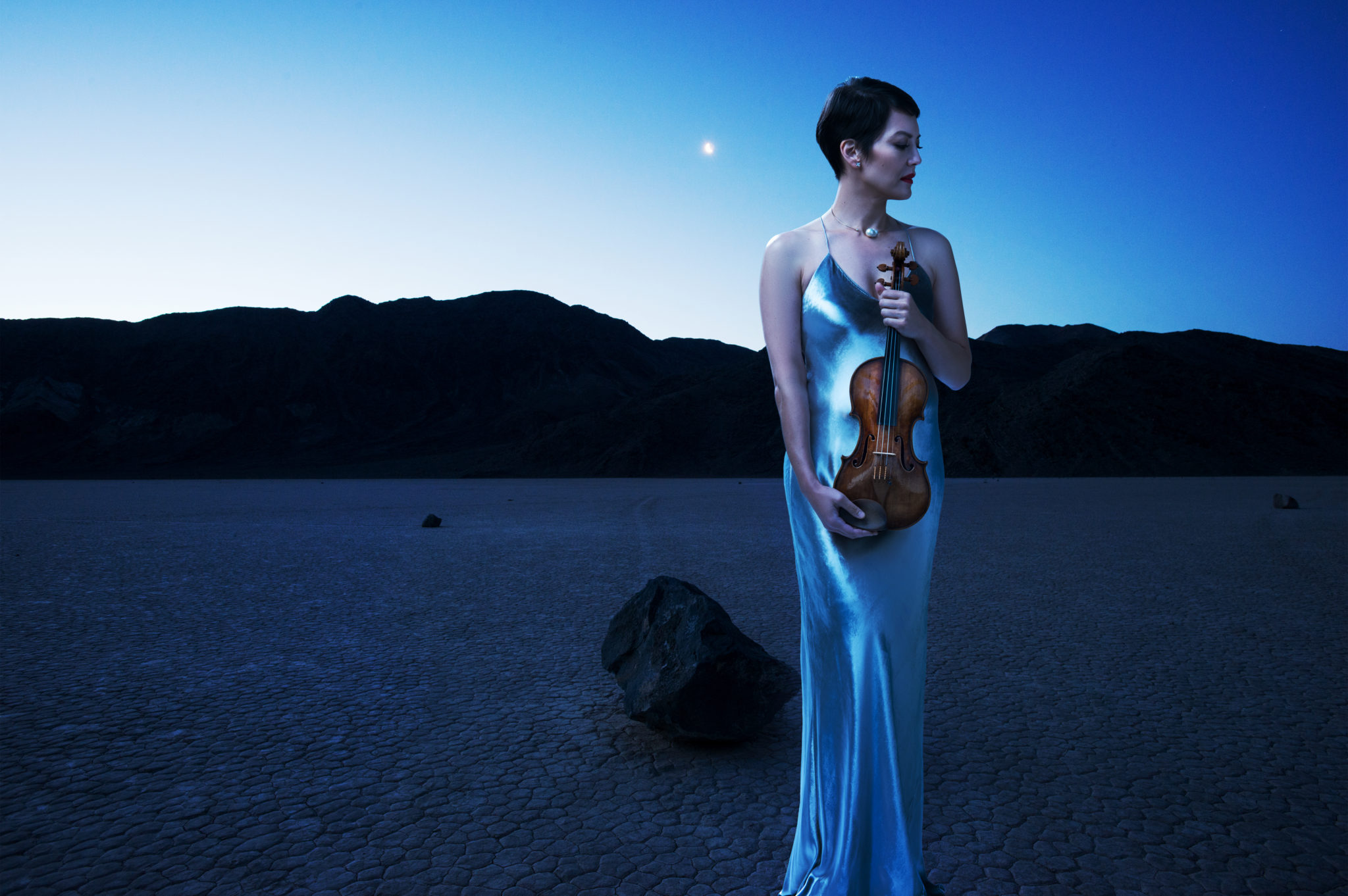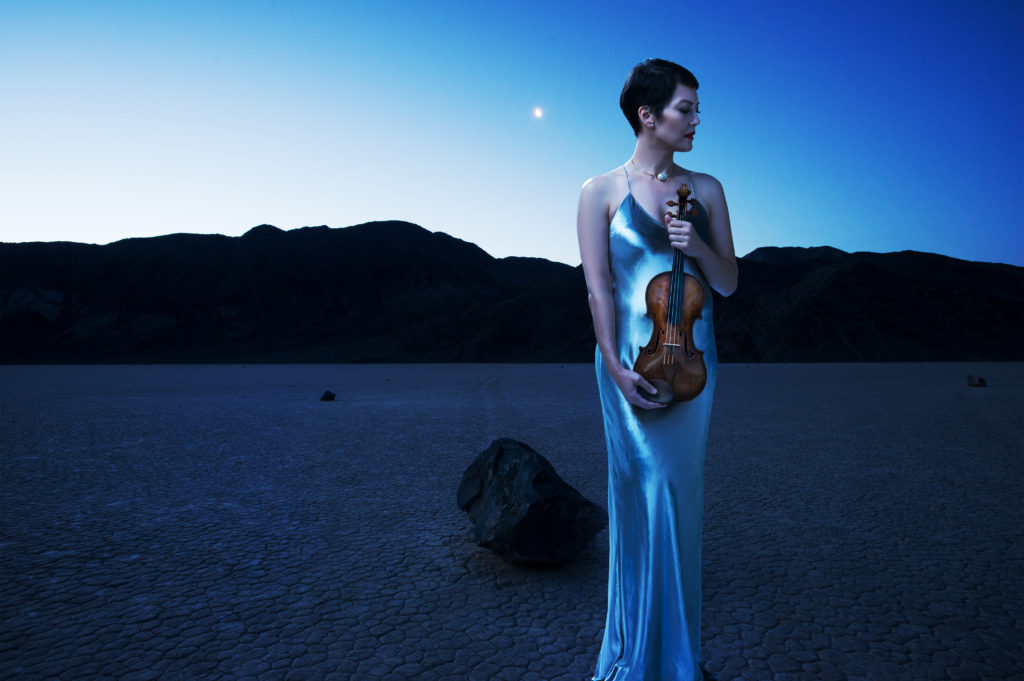 Q: Why did you select the Vieuxtemps Guarneri del Gesù over a Strad? What were the circumstances?
A: I was very fortunate to be performing on two Stradivari violins in 2012, but just like it is written in Harry Potter, "the wand chooses the wizard." The Vieuxtemps Guarneri del Gesù, dated 1741, was touted as the most extraordinary violin in the world (and the most expensive). There are a precious few of them, and they rarely become available as most are in museums or private collectors' hands. As soon as I tried this violin, it felt as though the earth had shifted and I was able to access an incredible palette of color, strength and power. It brought an entirely new dimension of sound that I never knew existed.

Q: What are the defining features, characteristics and so forth that make the Guarneri del Gesù so special and noteworthy?
A: The violin belonged to Henri Vieuxtemps, who, after Paganini, was the star of his day composing, teaching and concertizing. There is a picture from Vieuxtemps' funeral in 1881, with what looks like most of his Belgian countrymen and women paying their respects to his passing hearse. The violin was put on a pillow behind him and some say he wanted to be buried with this magical instrument. The violin is in mint condition with no cracks or sound post repairs, which is unbelievably rare. Its pristine health helps create a huge sound that is rich, deep and beautiful and projects in giant concert halls.

Q: Is there a particular repertoire that works especially well on this violin, or is it made to play everything?
A: When I first played on this violin, I couldn't believe my ears and had to play everything on it to make sure it wasn't a fluke. Bach, Beethoven, Prokofiev, Ravel, Sibelius, Vivaldi. You name it. I have performed many premieres on it including Mason Bates, John Corigliano, Arvo Pärt, Einojuhani Rautavaara, Adam Schoenberg, just to name a few and it all sounds amazing! The violin's first professional recording included the Vivaldi Four Seasons so audiences could hear the fury and beauty of nature for themselves. It encompasses a full range of colors and emotions and loves to play it all!
Q: Where do you go if your violin needs repairs?
A: It never needs repairs but is looked after by Julie Reed-Yeboah Fine Violins in New York City.

Q: Do you have a favorite bow that you use? Why or why not? If so is it specifically used with the Guarneri del Gesù?
A: I absolutely love the bow I was so lucky to find for it. It was made by François Xavier Tourte and belonged to the great American violinist, Aaron Rosand. When they were put together, it was like watching Ginger Rogers and Fred Astaire dance. Pure kismet.

Q: During your performance, is there anything specifically patrons should listen for that is unique to your musical style and the Guarneri del Gesù?
A: It's all about the sound. And the sound creates depth of feeling that spins a story and transcends the listener to another realm.

Q: What were the main challenges you encountered being an artist during the Coronavirus pandemic and how did you overcome them?
A: Some very exciting premieres were cancelled including a new violin concerto by the great Mexican composer, Arturo Márquez with Gustavo Dudamel, and Michael Daugherty's new violin concerto about American icon, Amelia Earhart. There have been some really sad and overwhelming moments, but we are all trying to adapt to survive and share our music. Music is so powerful as it transcends the need for words and feeds one's spirit, one's soul. I am very appreciative to the Wallis for enabling these performances to help sustain our need to dream and hope.

Q: You started playing and performing at such a young age, what was it like growing up in the orchestra/music world? What sparked your interest at such a young age?
A: My mother used to play the Beethoven violin concerto when I was a baby, and she read that music is a spiritual elixir on a baby's development. Music is such a deep part of me and now my sweet family. It is an artform I am fascinated and in awe of and kneel humbly by its giant, deep roots. It forever nourishes me and my soul.

Now, for a a final set of fun rapid fire questions…
Q: What is your favorite song or composition?
A: Too many to name but one that I can relate to now is by Duke Ellington, "In My Solitude." I am planning to record it with guitarist Jason Vieaux this January.
Q: What is something you do in your spare time for fun?
A: Play with my girls. They are an endless source of fun and laughter.
Q: Is there anything you are looking forward to in 2021?
A: A hopeful return to the concert stage and to make music with wonderful colleagues.
Interview conducted by Hannah Burnett.