On Sunday, February 26, hundreds of eager families lined up to attend a free collaboration between the Los Angeles Chamber Orchestra (LACO) and GRoW @ the Wallis Meet the Music Family day in the education department classrooms, courtyard, and Lovelace Studio Theater. The weather gave us a reprieve for one day so we could have all of these young future musicians come on The Wallis campus to explore the world of classical music.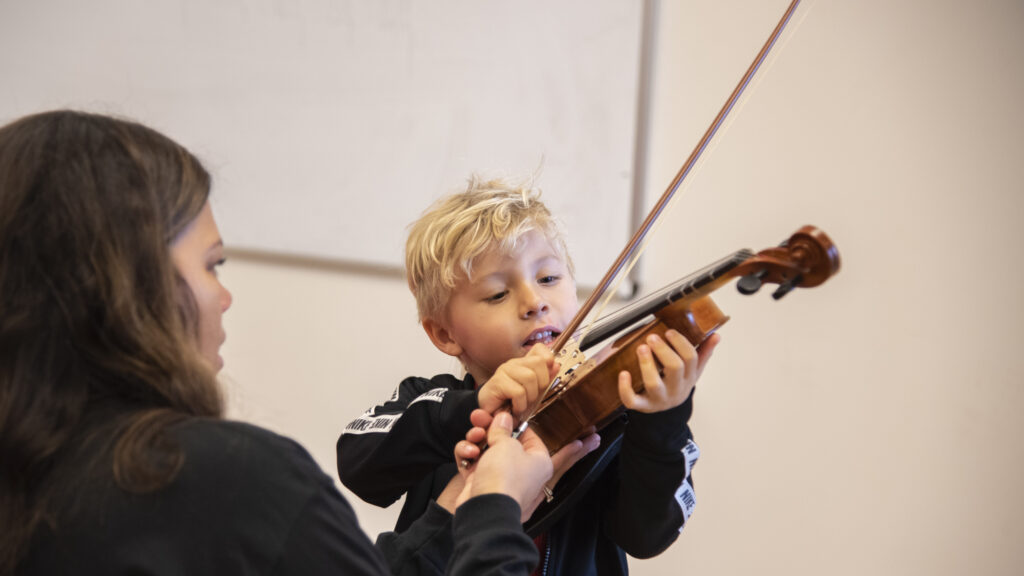 We had an instrument petting zoo where kids could come and interact with instruments of all types with the aid of trained classical musician, they could make their very own French horn, followed up by our Composer's Lab where they could compose a musical piece and have a musician play it for them!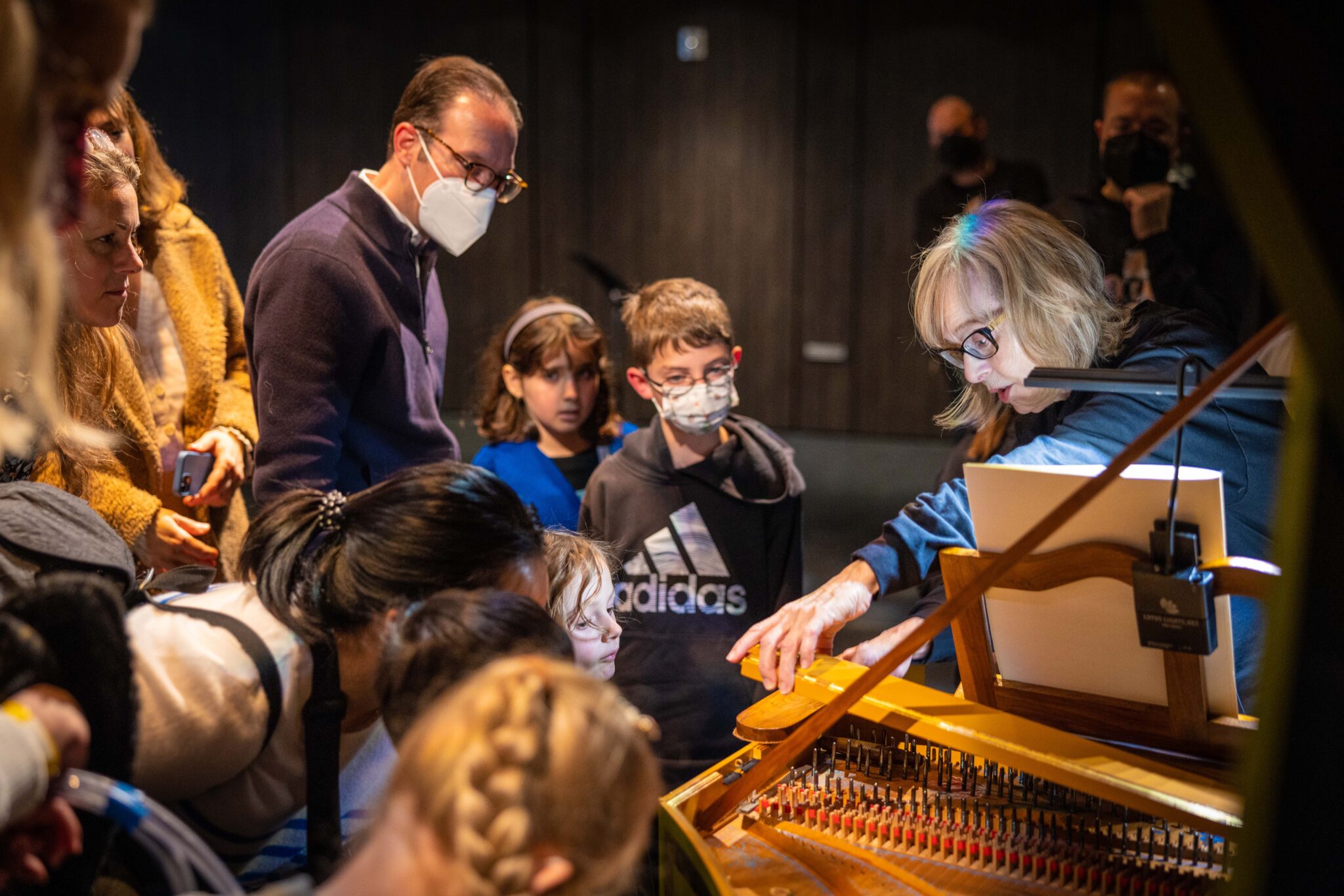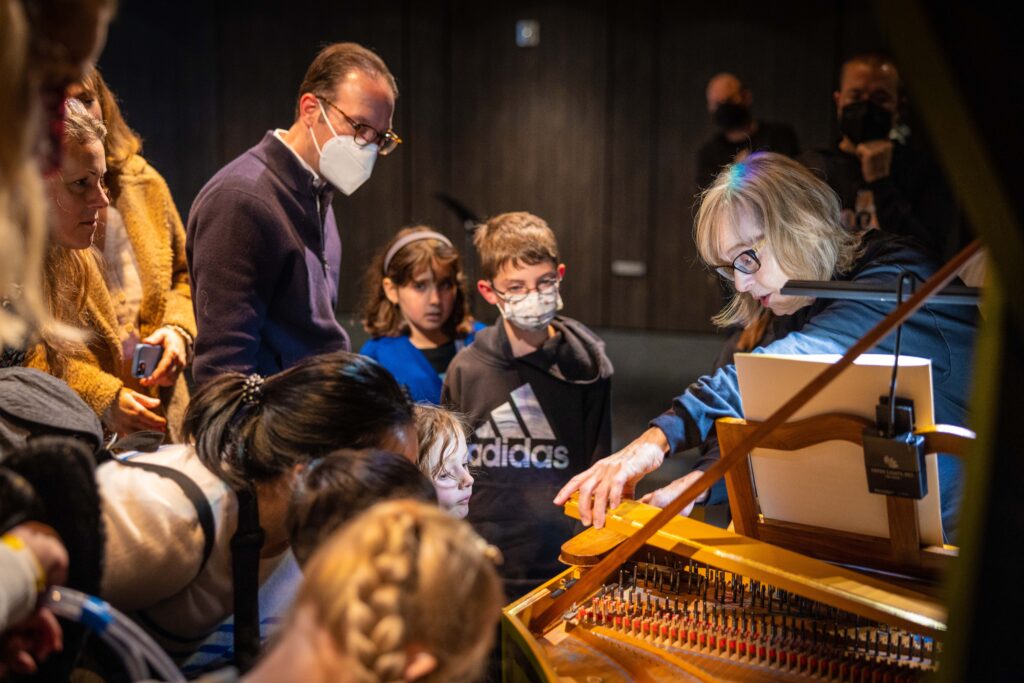 A highlight of the Composer's Lab was the beaming smiles on the faces of our young guests as their original mini-composition was performed by a piano and violin duet. As each composer-in-the-making took a bow, they were surrounded by the warm applause of everyone in the room.
Families would then relax to the sound of classical guitar by enjoying a snack, coloring or experimenting with their new French horns in the Wells Family Education Courtyard prior to proceeding through our Grand Hall and into the theater space.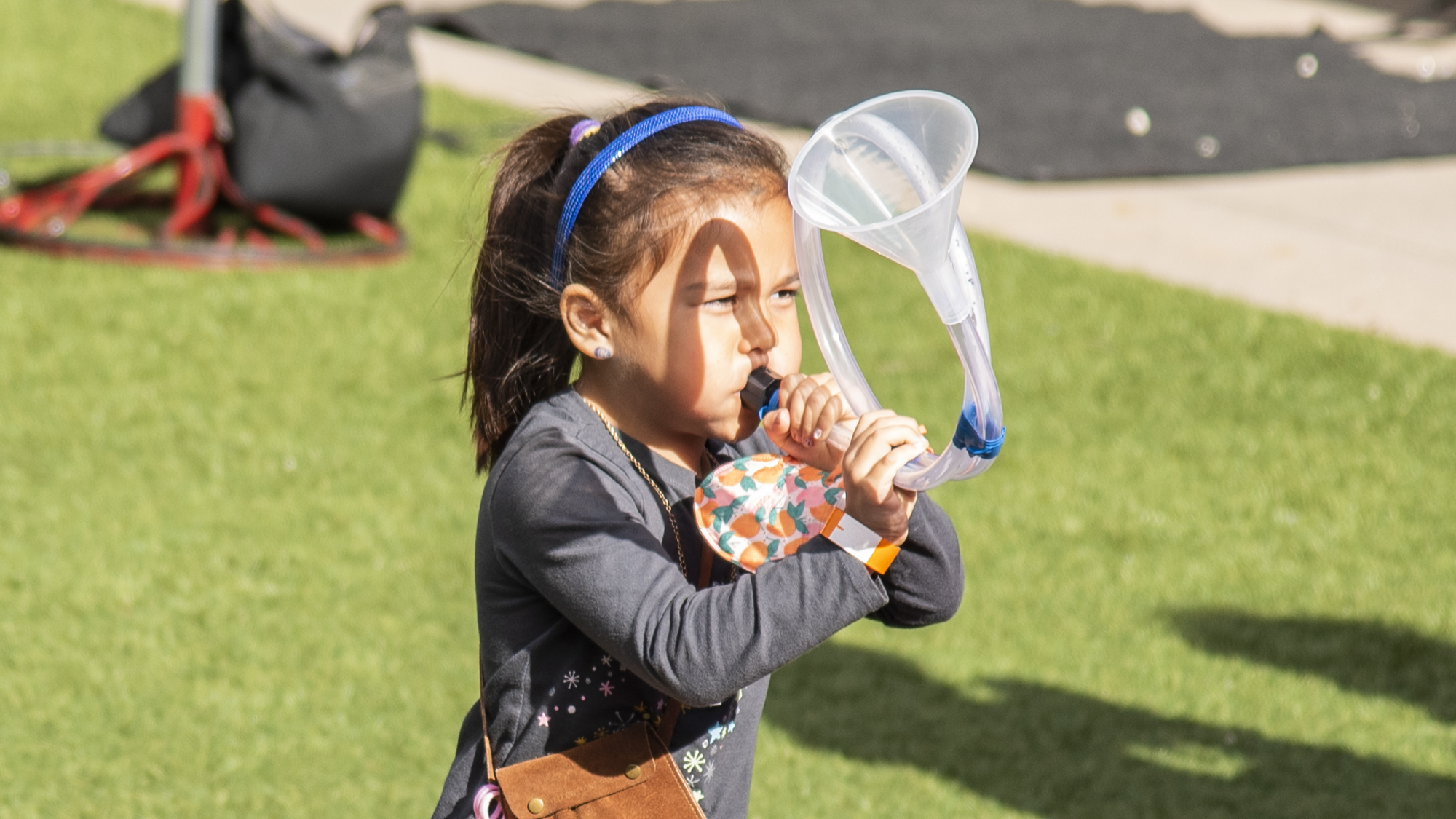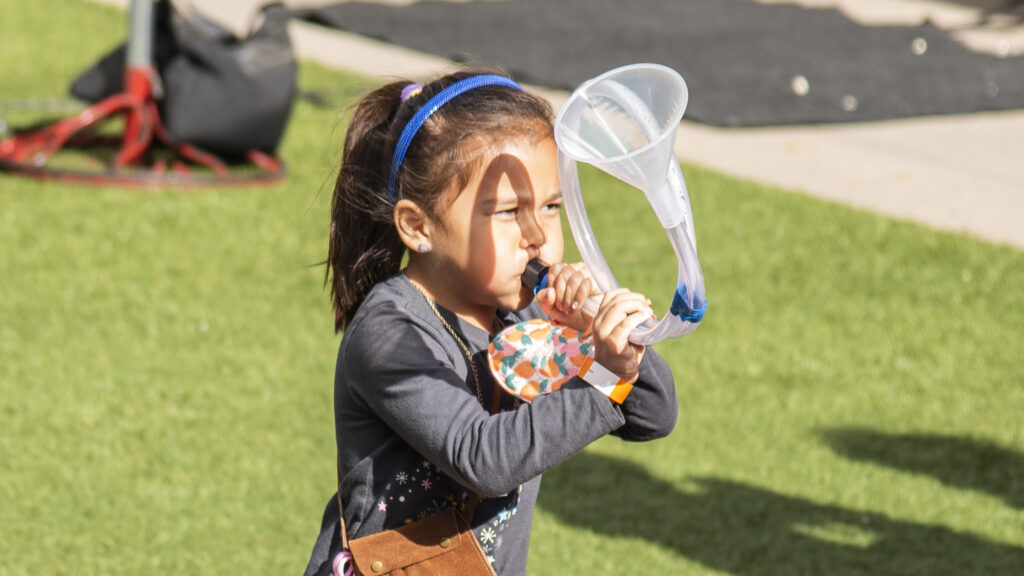 In the Lovelace Studio Theater, Director of Education, Manny Prieto, guided audiences through a harpsichord demonstration by LACO musician Tisha Mabee, a theme demonstration by concertmaster Josefina Vergara, and a variations explanation and exercise by violinist Yura Lee. At the end of the demonstrations, LACO musicians performed "La Folia" highlighting all 23 variations on the theme.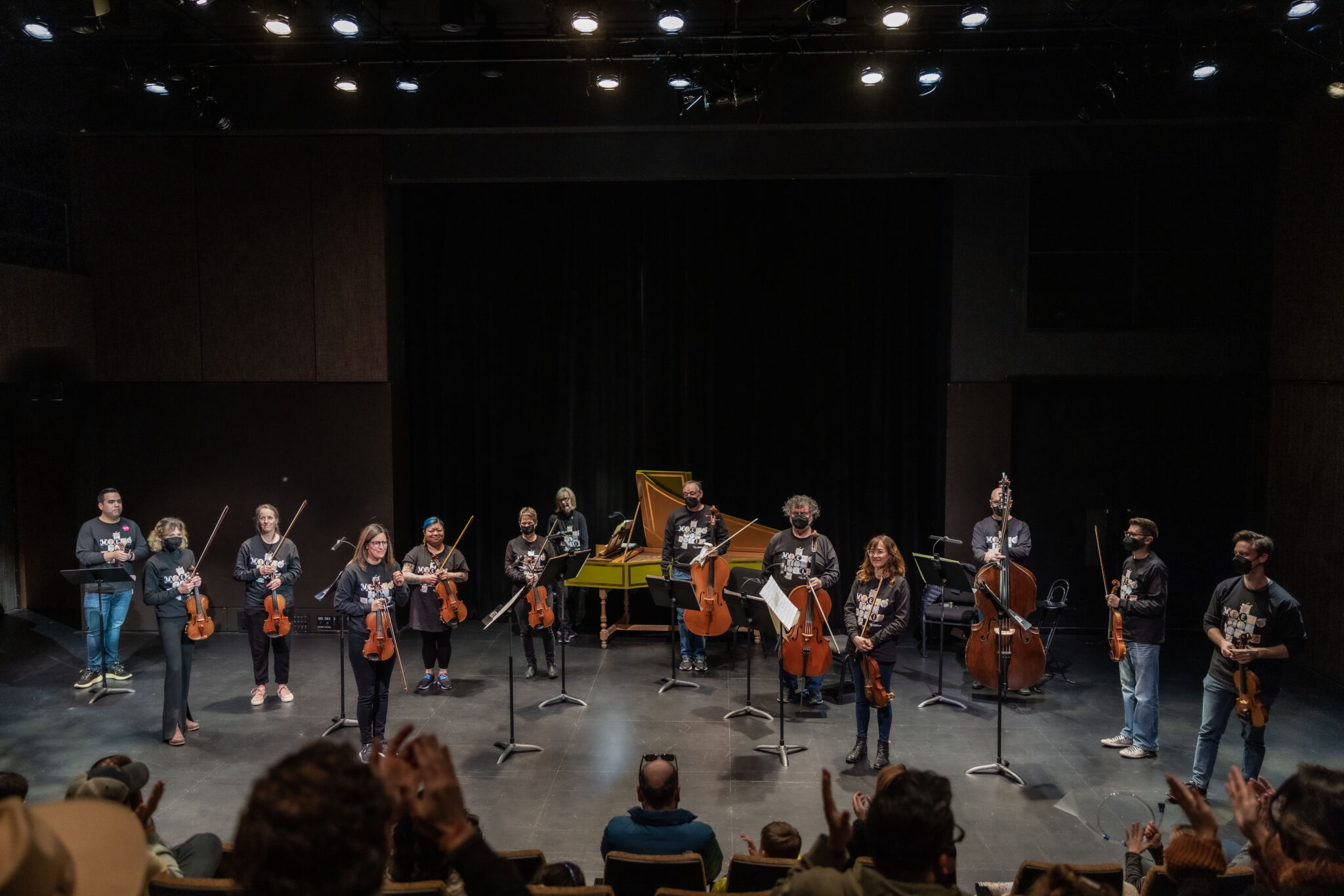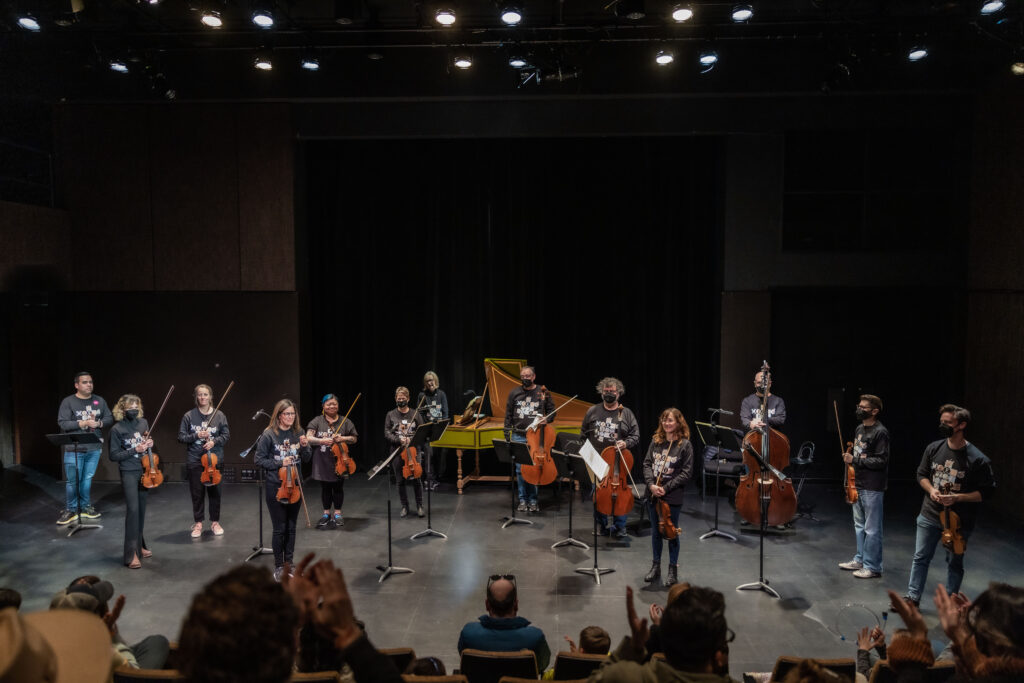 We have another Meet the Music Family Day coming up soon! Sign up HERE to stay updated on all of our upcoming family programming.
The Wallis believes everyone deserves to learn and grow through the arts. Thanks to a generous gift from Gregory Annenberg Weingarten and Family, our campus includes a wing dedicated to sharing the arts with learners of all ages. Arts learning is integral to all that we do at The Wallis: connecting audiences with the very best in the performing arts, using the power of the arts to build community and address pressing social issues, and responding to critical needs in the greater community through arts leadership, collaboration, and partnership. Our GRoW programs serve youth, serious young artists, and older adults online, in our classrooms, and in our theaters.
About the Author…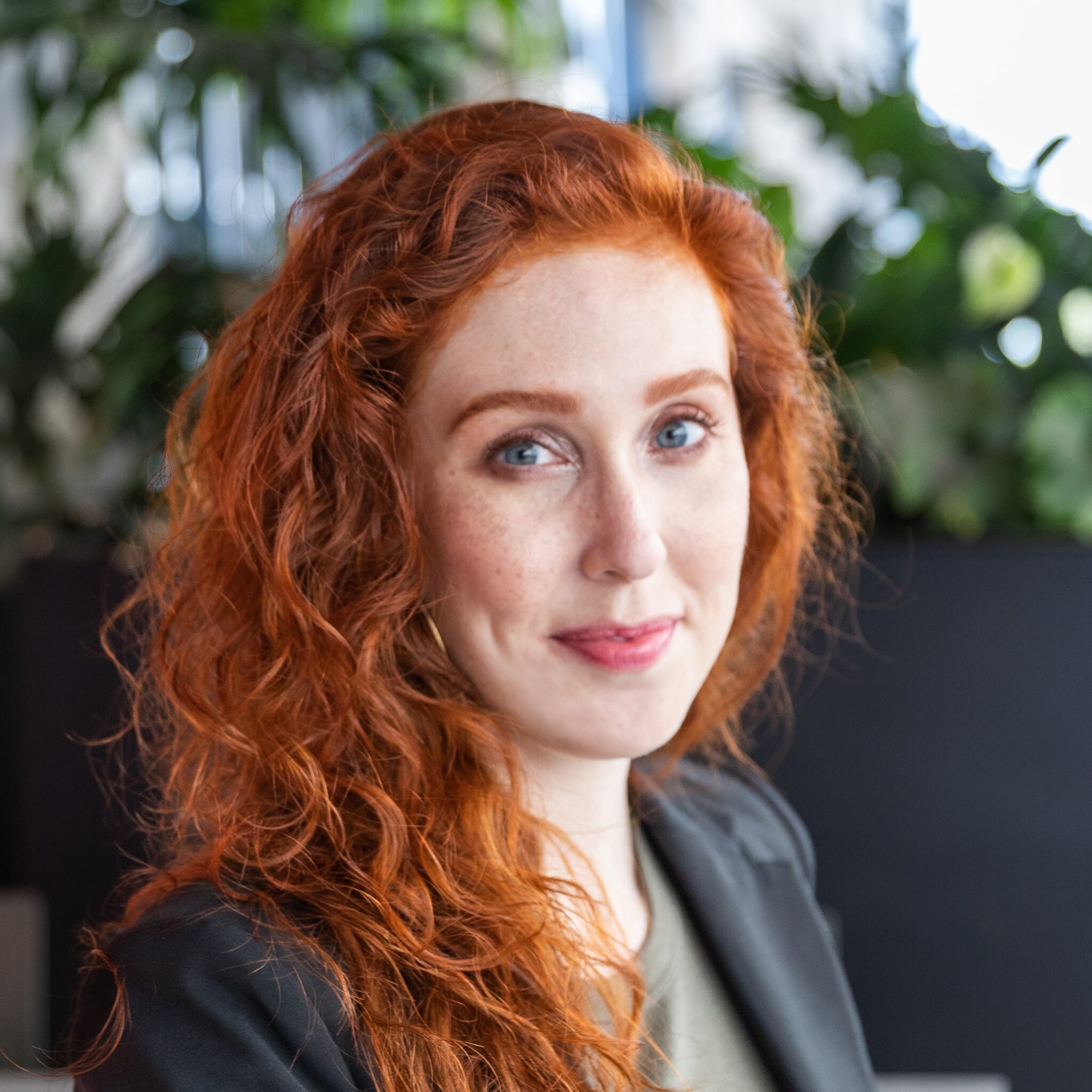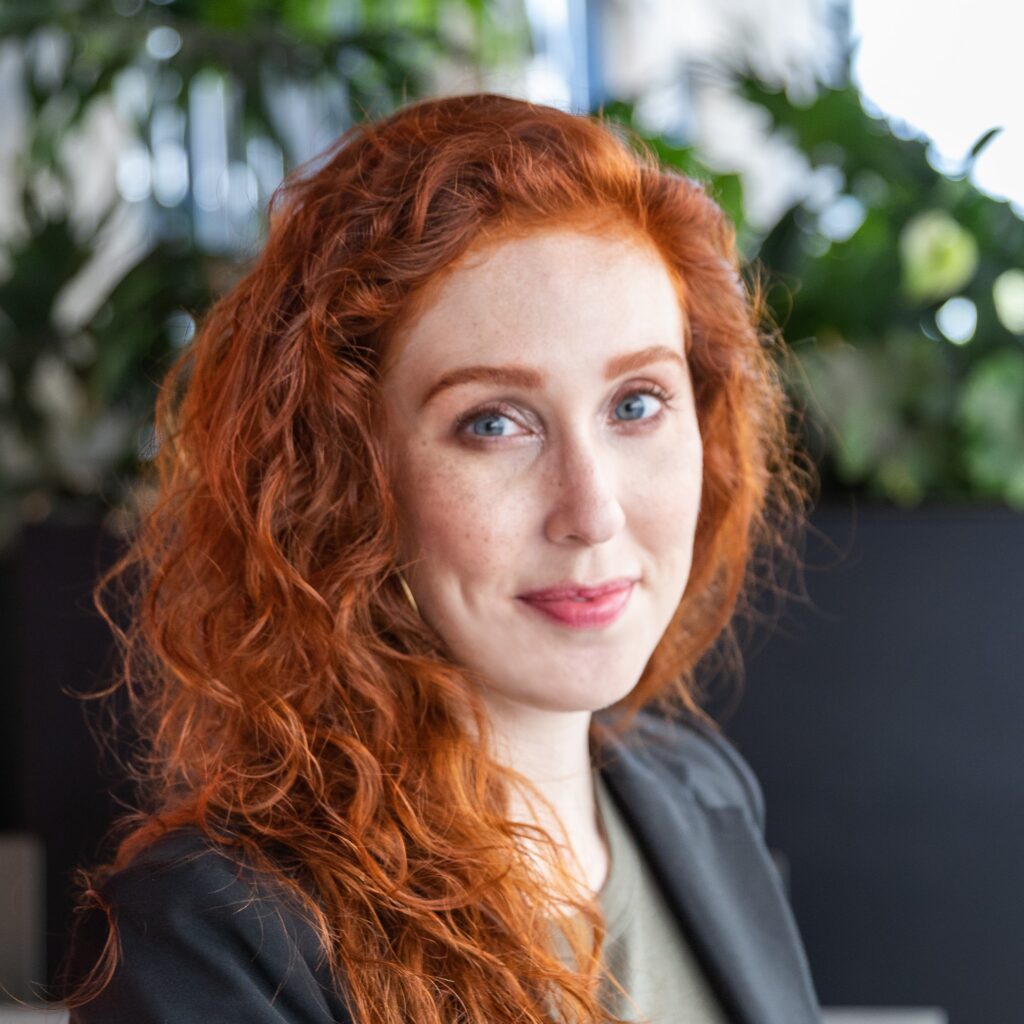 Born and raised in Los Angeles, RACHEL KILROY (she/her) uses her strong foundation in the social responsibility of art and culture to advance the ubiquity of arts education.
Rachel graduated from California State University, Long Beach (CSULB) with her Bachelor's in Fine Art. With a comprehensive history of program direction she has worked with many arts institutions such as Get Lit – Words Ignite, Cayton Children's Museum, and currently with the Wallis Annenberg Center for the Performing Arts as Education Program Manager and Vice President + President – Elect of Museum Educators of Southern California.