Leading up to MUSE/IQUE's debut concert at The Wallis, we spoke with the ensemble's Artistic Director and Conductor Rachael Worby. Get Rachael's inside take on music curation, the lore of Sunset Boulevard, and L.A. as the under-credited musical touchstone of the world. Catch Sunrise on Sunset at The Wallis from March 12-13, 2022.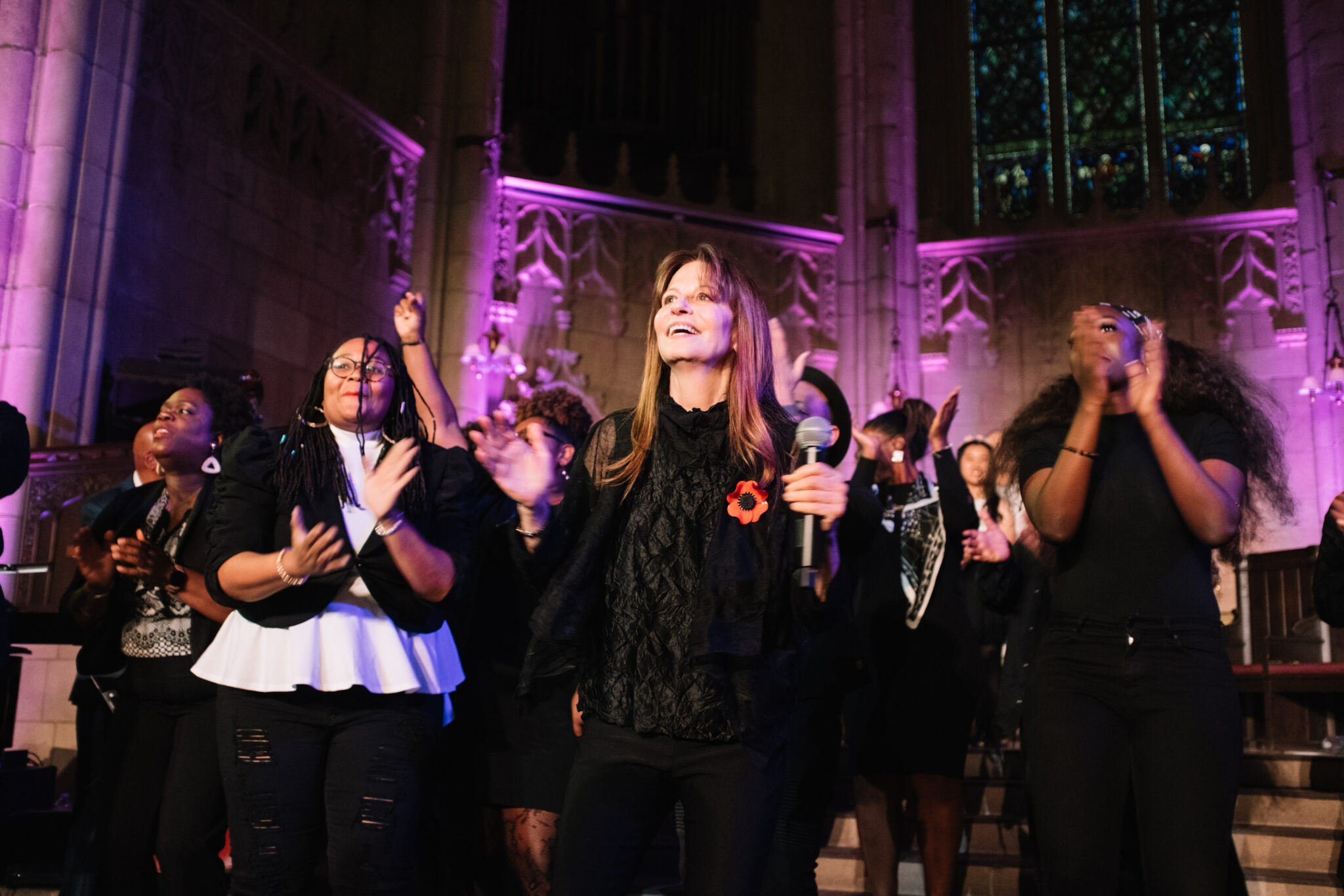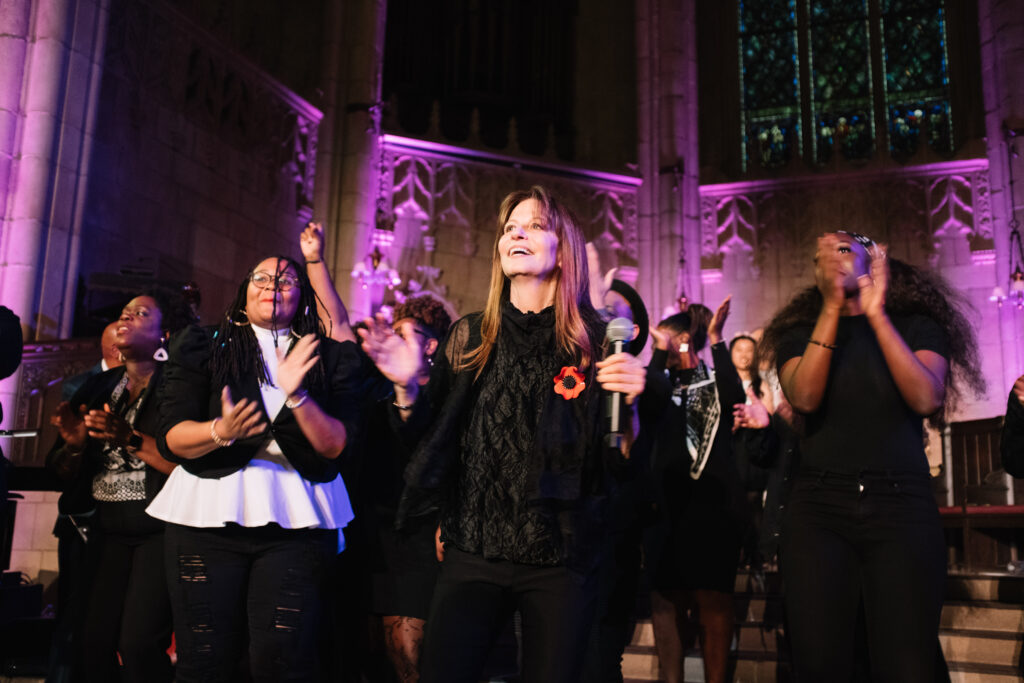 Rachael Worby with MUSE/IQUE
Q: Curating the Sunrise on Sunset program must have taken quite a bit of research. What is your process for curating a program?
For us, curation is illuminating the connection point between the inspiration of the artist and the curiosity of the audience. We try to follow the music to that magical place where understanding flourishes. Sunrise on Sunset started as an idea to build a season around the unique musical history of Los Angeles. L.A. music is much like its most famous streets: brimming with energy and absolutely distinct local flavor and yet, remarkably global and even universal in appeal and influence. We started thinking about composers, singers, and musicians and where exactly they were when they created their best works which, more often than not, was on these incredible streets of L.A. From that point, shows like Sunrise on Sunset almost curated themselves. Sunset Boulevard is not just a major artery of traffic from east to west; it is also a cultural superhighway that courses with the essence of what it means to be an Angeleno. Every musical and cultural influence is represented on Sunset Boulevard, and the most amazing innovations in the field happened on this street. Our curation is aimed at putting the audience in this place that is familiar to them – Sunset Boulevard – and giving them a powerful new experience of it.
"We always say that music is oxygen for the imagination, and when you have imagination you are better able to empathize with others. Music is an agent of understanding and it promotes a generosity of spirit. "
Q: What drew you towards the lore of Sunset Boulevard and all of the music and culture that it nurtured?
When you think of Sunset Boulevard you think of things like Billy Wilder's classic film, or "The Strip," or the fact that the street leads all the way from downtown to the Pacific Ocean. But it's also the street you drive down on your commute to work or when grabbing lunch with a friend. Sunset Boulevard is both real and mythical at the same time. That's Los Angeles. We live among myths and legends, and yet it is also as gritty and hard working a town as any place in the world. That duality sparks an energy that you can find behind all creative art in this city. And no street defines the duality and creative spark of L.A. quite like Sunset.
Q: Aside from Sunset Boulevard, what are the other commonalities or through-lines of the music of Sunrise on Sunset?
The music of Sunrise on Sunset is indeed more than just music that happened physically on this street, they are pieces and artists that birthed cultural revolutions that resonated not just in Los Angeles, but across the world.
Sunset Blvd was the birthplace of West Side Story which revolutionized musical theater; the birthplace of Frank Sinatra's storied solo career; the birthplace of the renowned Sunset Sound which subsequently birthed "Purple Rain," "God Only Knows" and so many more iconic hits, the birthplace of a new era of Motown music, the birthplace of racial integration in the music and club scene of Los Angeles and on and on and on. Of course we will be exploring all this and so much more throughout Sunrise on Sunset.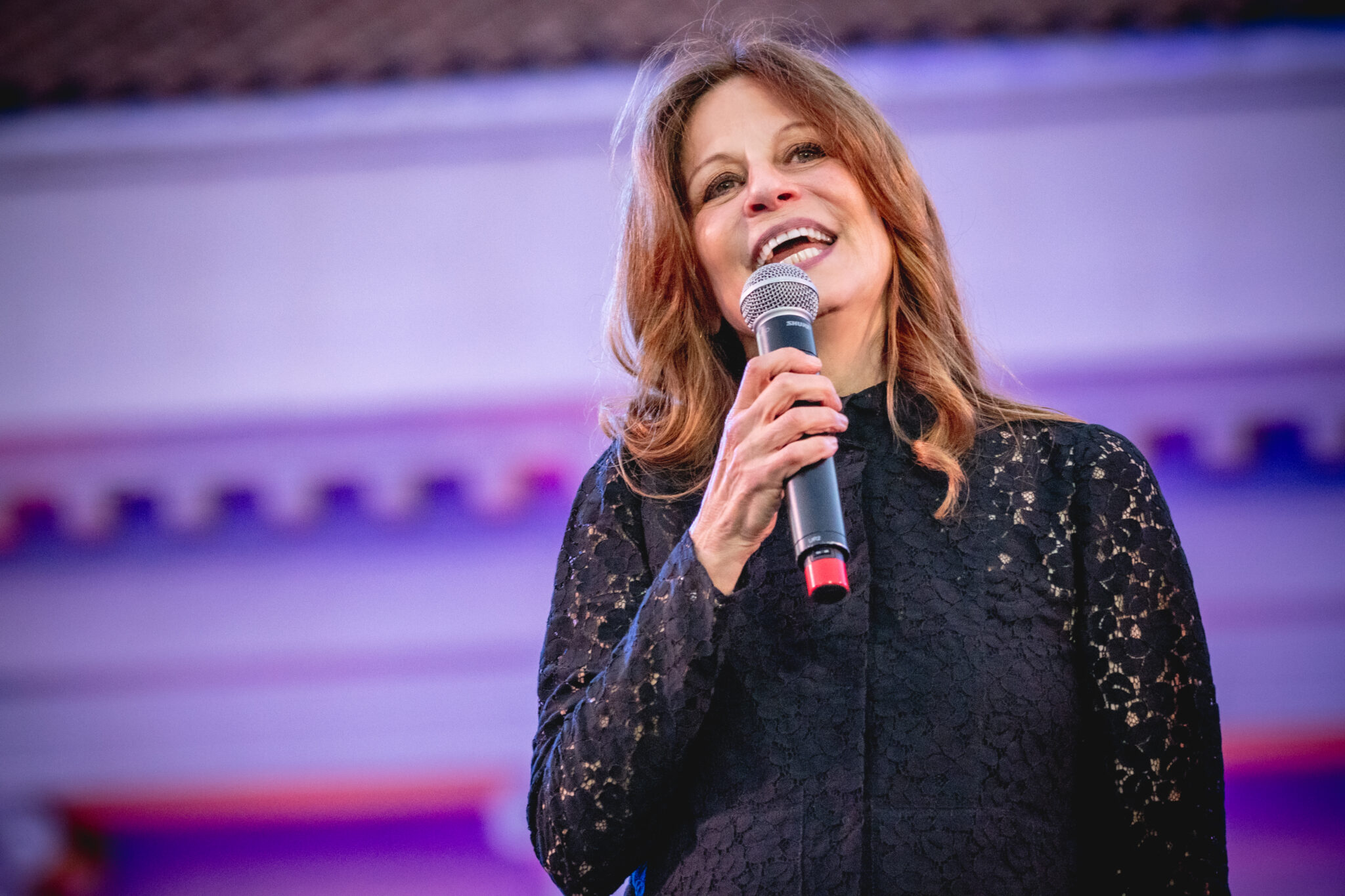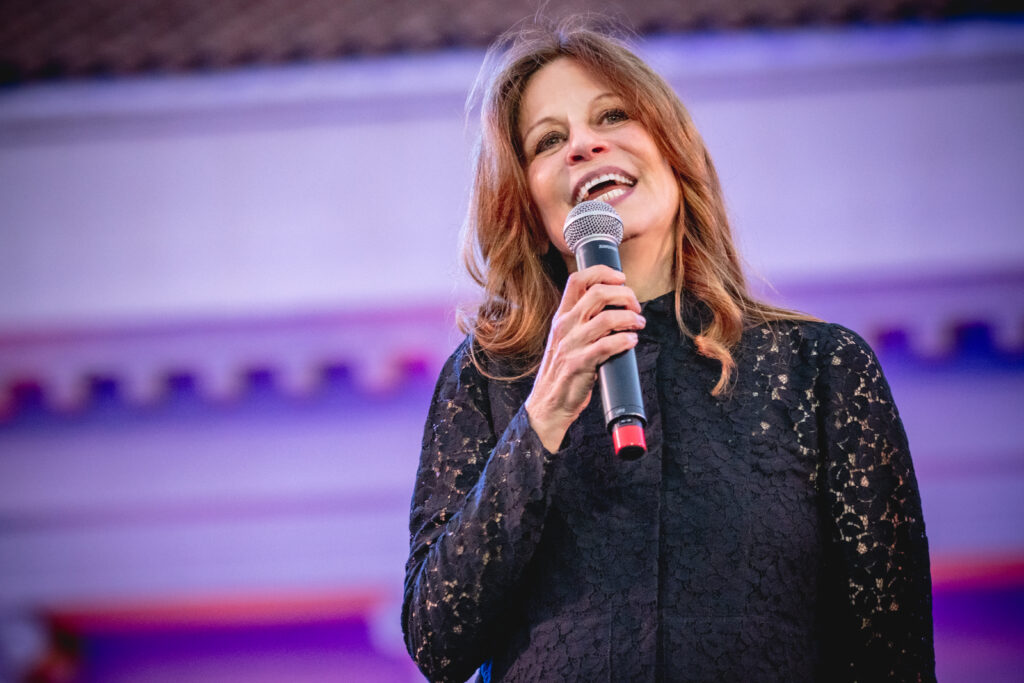 Q: The pandemic has forever altered how artists connect and create. Can you think of another moment in history where music was forever changed or the paradigm had shifted?
What comes immediately to mind is the 1950's and 1960's in America when music became the agent of widespread protest and change. From Motown breaking down racial barriers to the folk rock revolution's cry for peace, we came to think of music less as a cultural preservative and more as something that foments social justice and moves us forward.
Q: At The Wallis, we've seen audiences rife with emotion as they hear those first music notes of a live performance after years without that experience. Why do you think live music is so powerful? How can that power be leveraged to create change in the world?
Well, this question really gets to the heart of MUSE/IQUE.
We always say that music is oxygen for the imagination, and when you have imagination you are better able to empathize with others. Music is an agent of understanding and it promotes a generosity of spirit. That's what we need more of in this world right now. Music is also a universal language, a unifying force that is essential to managing the uncertainty of today's times and all times, so we can find compassion in our everyday lives.
Q: LA's music and cultural history is sometimes foreshadowed by Hollywood filmmaking. Why is it important to explore this part of the city's storied past? What can we learn from our history as we look ahead to the future of music in Los Angeles?
Film scores are a unique art and one of L.A.'s great contributions to the world. From them, we learn to find the deep meaning in music. Even when we are not looking at the screen, the film's music is the wordless language of imagination.
It is within film scores that we often hear musical innovations that later appear in other genres and impact our lives in ways we don't often appreciate. This is an aspect of our history around which we should take great civic pride, and it should also give us great energy for the future.
In Los Angeles, anything is possible. Our possibilities are infinite. But it is hard to imagine how we could grasp the awesomeness of that fact without the presence of films and film scores in our hearts.
We must continue to explore the music and culture of the city's past to help us understand our future, and understand each other. The past charts a path to this very moment, and helps us understand how the way we currently live came to be. Examining the past helps to cultivate curiosity and open-mindedness. Los Angeles is a place where people from all walks of life converge; where the breadth and diversity of its artistic and cultural offerings continues to grow, rooted in boundless creativity. What we can learn from our history as we look to the future is that Los Angeles is and will remain an unrivaled center of culture.
Interview conducted by Chandra Jackson.